Home
/
Politics and Geopolitics
/
/
Articles
Iran enters game: there is a lot of expectations, it is few prospects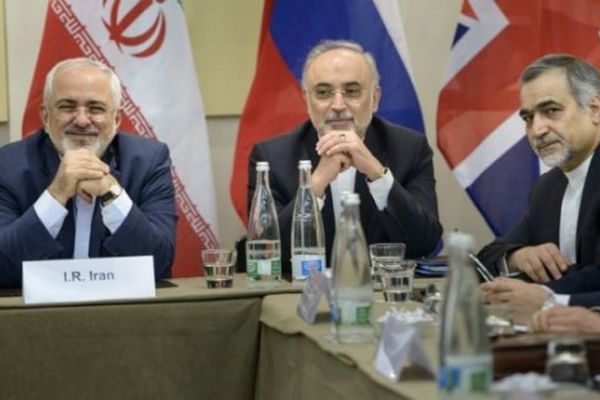 Today the historical event took place. The Minister of Foreign Affairs of Iran Mohammad Javad Zarif who arrived on a visit to Vienna declared that the sanctions imposed against the country will be removed today. The minister called removal of sanctions "a positive event both for Iran, and for all Middle East" …
And in the meantime businessmen and politicians demand from the specialists analyzing a condition of the prices for oil, unambiguous answers on questions on, whether decrease in these prices will proceed and whether emission on the markets of a significant amount of the Iranian oil and the Iranian gas is possible. The harassed analysts give out forecasts in the widest range with rupture in thirty and more dollars.
Nervousness add statements of the Iranian officials from the oil and gas industry, promising it is literally to flood the world market with cheap energy carriers. And in this sensation it becomes already difficult to differentiate, where propagation, where realities, where dreams, and where economically reasonable possibilities. After all specificity of discussion about prospects of the Iranian oil and gas consists that unequivocal "yes" or "is not present" here are hardly applicable. Too many internal and external factors influence prospects of the Iranian export of energy carriers. And meanwhile the most correct - malokonkretnoe «can be».
Oil hopes of Teheran
The Iranian budget for forthcoming fiscal year which will begin on March, 21st, is imposed from calculation of 35 dollars for barrel. Officials of administration Ruhani answer questions of sceptics on where resources if the prices fall more low will be dug up, differently, but the essence of all these answers is reduced to that will take quantity. Oil Minister Bizhan Zangane energetically convinces internal audience that right after cancellations of sanctions daily extraction of "oil" can be increased on 500 thousand barrels a day, and in a year oil industry workers will finish this indicator almost to 2,5 - 3 million barrels a day.
Once again I will underline - all these statements are focused on internal audience and urged to smooth, first of all, observed disappointment of the Iranian society economic results of board of administration «reformers and pragmatists» president Ruhani. And if the given statements start to broadcast widely foreign mass media, and especially if similar declarations lay down in a basis of analytical forecasts - that it, by and large, problems of journalists and analysts, whether not so?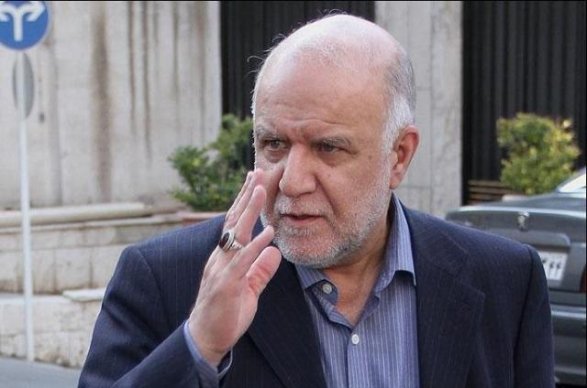 Same Bizhan Zangane speaks about escalating of annual extraction to 285 million tons by 2018. Serious specialists assert that this indicator can be reached not earlier than 2025-2030. And confirming to the forecasts result the convincing technical justification. But about it - hardly more low for now - we will finish with plans of the Iranian government.
By today for the Iranian oil the European Union markets are lost, Turkey stakes on oil of the Iraq Kurdistan, and the share in the markets of Japan, South Korea and India was essentially reduced, as as a result of sanctions it was displaced with other suppliers, the same Saudi Arabia.
Whether there is at the former partners a desire to return to deliveries from Iran? It is improbable, as present suppliers quite suit them, as well as the price offered by them. The daily offer of oil in the world market constitutes now on the average 95,7 million barrels. Demand - 93,8 million. Rupture almost in two million barrels is not reduced, as the same OPEC starts with strategy «preserving of shares in the market more important preserving of the high prices», and restriction of extraction does not plan, leaving conversations on «the fair prices» that is called, «for benefit of poor».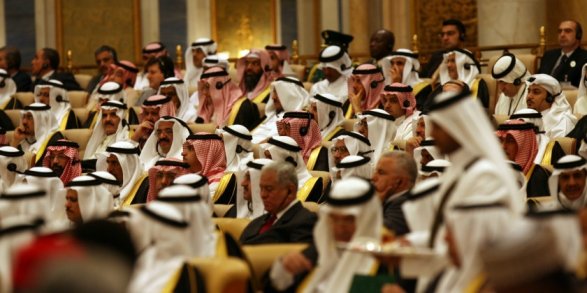 The question is quite obvious - and on what markets at existing excess the Iranian volumes are under construction? I will remind, by the way, that in connection with sanctions, Teheran has been forced to preserve a part of the extracted oil. Exact volumes of that zakachano in warehouses and standing «on a trick» tankers, is not known, but as specialists confirm, it is a question about a minimum 20-30 million barrels on which there are no buyers. Taking into account this circumstance value of "oil" declarations of officials of administration Ruhani it is prompt devalviruetsja. Today there is a unique market, consumption on which, creating a niche for Iran, will accrue in the long term - India and Pakistan (an infrastructure of the Chinese-Pakistan economic corridor). But this increase will occur gradually that excludes jump of volumes of extraction to the indicators sounded by Bizhanom Zangane.
Where as more realistichnee other forecast for the Iranian oil after cancellation of sanctions looks. Realistichnee including because in it serious engineering problems which the oil industry of Islamic republic last years has faced are considered. Some indicators:
Since 2007 in Iran it has not been entered into development of any new project. More than 60 % of extracted oil are necessary on the deposits, opened an order 60 years ago and extraction which have already passed peak;
Deposits of Iran are exhausted on 10 % a year at the lowest coefficient of extraction of oil: only 20-25 %. In the next Iraq KIN reaches 33-40 % at general similarity of geological characteristics of oil stocks of both countries;
In the absence of modern technologies of extraction huge deposits of Iran are in bad condition, on them fast falling plastovogo pressure and growth obvodnennosti is fixed.
It is obvious that the oil-extracting industry in Iran because of sanctions, a deterioration of an infrastructure and a lack of investments has entered a strip of system problems. Also it is the main argument confuting a myth about huge volumes of the Iranian export, capable to bring down a world oil market. Decrease is obvious peregretyh the prices for "oil", apparently, a steady universal tendency. And influence of Teheran on this process is strongly exaggerated.
And about Iranian «a blue flow»
It, probably, looks paradox, but possessing one of the largest stocks of natural gas in the world, Iran never was the leader in export of "blue fuel» on the international markets. And neither a present condition of industry, nor taken place yesterday, on January, 11th, solemn commissioning of 15th and 16th sites of the world's largest gas deposit «Southern Pars», medium-term prospect of this circumstance cannot change.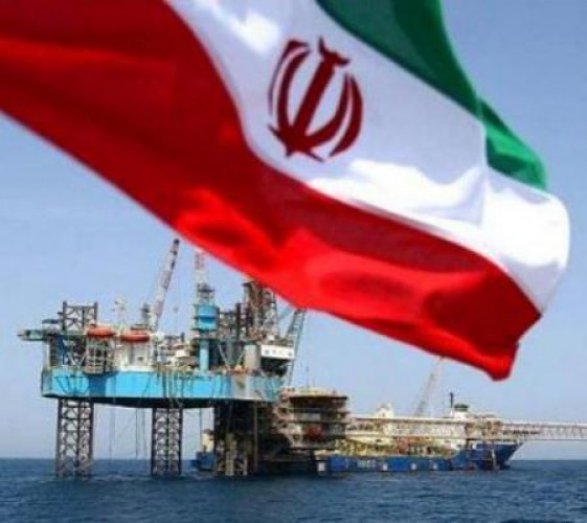 External, certainly, all looks enough on a substantial scale: with input of these phases in national pipeline networks of the country daily will arrive in addition on 50 million cubic metre of gas. Still an order of 2,6 thousand tons etana it will be used for needs of petrochemistry, about 3,25 thousand tons szhizhennogo gas and 80 thousand barrels of a gas condensate will go for export.
Besides, in January, 2015 official Teheran has declared that with end of a lining of the pipeline connecting gas-processing factory of 17th and 18th phases with 7th main gas pipeline, constant deliveries of natural gas in a national gas-transport network in volume of 8 million cubic metre a day have begun. In the long term are daily 56,6 million cubic metre, 80 thousand more barrels of a gas condensate, 400 tons of sulphur day, one million tons etana. And one million tons szhizhennogo gas in a year if the expensive construction project of factory SPG in Tombake, at the western coast of Iran, the next years nevertheless is finished.
For eight years, with 2004 for 2013, gas production in the country has increased by 72 percent. Whether here only it is strong considerably was reflected in the international markets? Practically in any way, as, first, 97 percent of the extracted gas leave on internal consumption. And for export there is only one "pipe" with serious throughput - Tabriz-Ankara on which 17 percent of general Turkish import of "blue fuel» are provided. The pipeline to Turkmenia can to be considered, as it works for import to Islamic republic (on the average 4,7 billion cubes a year). About the project "Friendship" - Iran-Iraq-Syria - with an exit in the Mediterranean, understandably and it is not necessary to tell 5000 kilometres of a route.
The main obstacles in a way of increase in gas export from Iran only two. But - almost insuperable. First, continuous growth of internal consumption. Of what it develops?
Under the program of general gasification of the country, in the near future, as a matter of fact - till the end of this year, by gas 95 % of urban population in 630 cities and 18 % rural - in 4,2 thousand settlements of rural "remote places" should be provided. It thus that at the previous stage gasification has covered 1 000 cities and 17 thousand settlements, 93 % of urban population and 56 % of the rural. And till the end of March, 2016 to «blue fuel» inhabitants of all cities and, at least, 85 % of the population in rural zone should have access. Only this segment of home market - household consumption - daily consumes approximately 220 million cubic metre of gas, and during the seasonal peak periods - and all 250.
The second not less important and so "gluttonous" consumer - the Iranian power stations. Under the accepted governmental development program of power of the country, now there is a replacement by gas used before black oil. For 2014 black oil consumption managed to be reduced to 33 %.
But as a result, only the power stations earlier working on this kind of fuel, have increased gas consumption by 31,4 %. In absolute figures it constitutes almost 41 billion cubic metre of gas a year (approximately 113 million cubes a day). And after all on prospect it is necessary to displace even more 7 billion litres burnt on TES diztopliva. A result - power stations "eat" today more than 143 million cubes of "blue fuel» a day, almost on 38 million cubes more than last year. And consumption volumes on prospect will increase in the given segment only.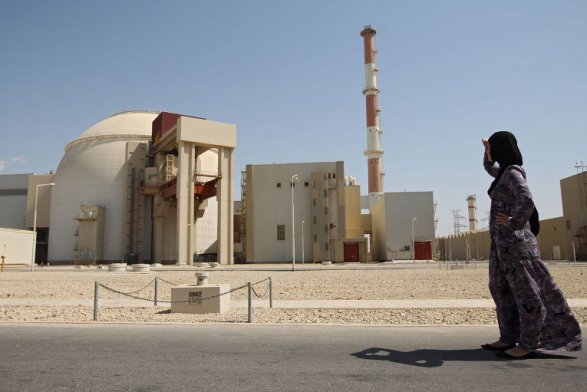 About 90 million cubes daily consume the industrial enterprises (in 2014 this figure constituted 85 million cubes). And at last, a considerable part of already extracted gas Iranians are forced zakachivat in layers for maintenance of acceptable productivity at oil extraction.
The deal can be continued, but the final analysis is quite obvious - impressing figures of extraction turn around in rather modest export volumes, without a remainder consumed by the regional market. That is deeply logical as to enter these markets, there is enough pipelines in the extent 200, the maximum - 500-800 kilometres. Costs for such building even for the Iranian budget enough limited in means are quite real.
Proceeding from these realities, instead of expert imaginations, Iran increases export to this direction. As though the same Iraq, Saudi Arabia, Kuwait and the United Arab Emirates also have some own stocks, but basically, it is so-called "passing" gas. Even usual gas does not suffice Qatar, as the lion's share of its extraction goes on production SPG. Current deliveries of the Iranian gas in the United Arab Emirates constitute 14 million cubic metre a day. To Kuwait - 8 million cubic metre. On turn Qatar and Oman where under preliminary arrangements from Iran will go about 15 billion cubic metre a year.
The volume of deliveries to Iraq which government repeatedly addressed to Teheran with the request for an export growth in volumes is thus increased. In January of this year Iran has started building of the second gas pipeline in Basra which throughput will constitute to the middle of 2016 25 million cubic metre every day. And taking into account already acting first "branch" export of the Iranian gas to this country in two years will constitute 70 million cubic metre daily.
And certainly, Pakistan. More precisely - the distressful project of a gas pipeline from Iran "World" which with the decision of Beijing to include it in a railroad train of the Chinese-Pakistan economic corridor and, accordingly, to finance 85 percent of building, at last has moved off dead centre. In 1999 Pakistan consumed 20,3 billion cubic metre of gas a year. In 10 years, in 2009 this indicator has increased almost twice - to 38,7 billion. In 2015 increase of this level to 92 billion cubes is expected. Those stocks of own gas which the country has, any more does not suffice.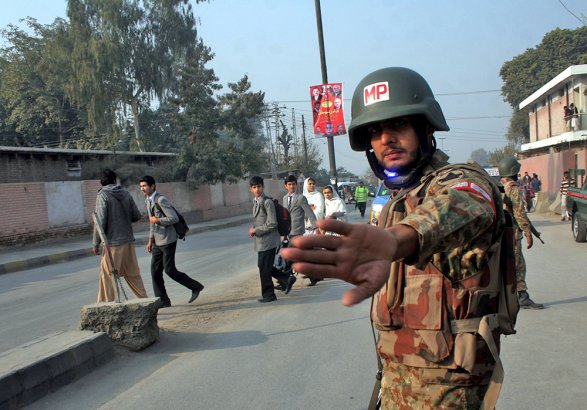 In 2014-15 deficit of the offer of gas in the Pakistan market already constitutes approximately 25,7 billion cubic metre, in a year at preserving of present rates of consumption will reach 30,8 billion cubic metre, and in 2017 will come nearer to a mark of 36 billion cubic metre in a year, to close which Beijing and Islamabad plan deliveries from Iran.
As a result - at the most optimistic deals, for the extraregional markets (plus Turkey) constitutes an export potential from 10 to, on a maximum, 15 billion cubic metre a year. Volume which cannot render serious influence on the market. Even if the country leaders will manage to meet crisis in industry which a little than differs that occurs in oil extracting. Without going into details, I will notice that on maintenance of present level of extraction and its small gain as the general director on strategic planning of the ministry of oil of Iran has declared Said Kavampur, within the limits of the Sixth state plan for development calculated for the period 2016-2022, are necessary 150 billion dollars. From which Iran in a condition to enclose no more than third of a total sum. The rest - at the expense of foreign investments.
In a word, realities of the Iranian oil and gas sphere are rather far that "experts" mass media for sensations mass media and inclined to apocalyptic thinking write. The potential of Iran to influence the world power markets remains insignificant enough. To change a situation, it is necessary for Teheran to meet system crisis in industry, to find external investments, to modernise an extraction and delivery infrastructure. Whether it is real? In short-term prospect - is not present. In medium-term - can be …
Igor Pankratenko
---
Source: <http://haqqin.az/news/61446>