Home
/
Politics and Geopolitics
/
/
Articles
Expert: Baku and Tehran are "doomed" to a partnership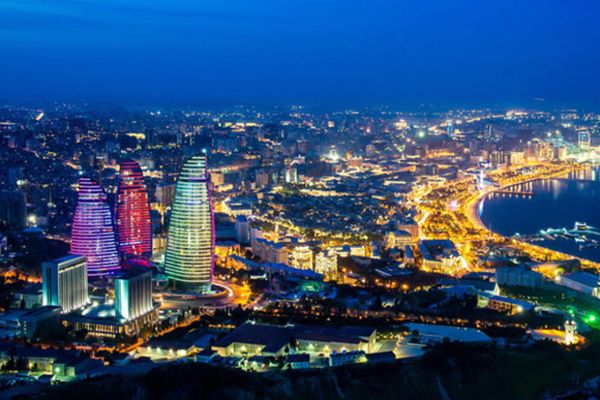 These days in Azerbaijan with official visit the President of Iran Hassan Rouhani. During the visit it is expected the signing of several important documents that will contribute to the development of bilateral relations.
And it should also be noted that since coming to power in Iran of Hassan Rouhani relations between Iran and Azerbaijan has reached a qualitatively new level. How are the relations of Azerbaijan and Iran, as well as how it will affect the confrontation between the West and Iran on these relations, said in an interview with Oxu.Az expert on Iran Igor Pankratenko.
- How do you assess relations between Iran and Azerbaijan at this stage?
- The main thing here, in my opinion that in Tehran it is quite noticeable there was a strategic roll in the direction of Baku. I think it was not easy for him solution. But the reality is that to continue to follow the principle of "equidistance" between Azerbaijan and Armenia, trying to sit on two chairs - let's really call a spade a spade - the country's leadership considered hopeless.
In Tehran, appreciated the fact that the combination of economic, military and political potential of Azerbaijan is unconditionally is a major local player in the South Caucasus subregion. Accordingly, it requires a slightly different, let's say, more serious and prudent attitude. That, accordingly, should lead to change the pattern of Azerbaijani-Iranian relations.
Here just want to say that this change does not mean rapid friendliness, trust and all the other pleasant things. History, economy and geography of Baku and Tehran are "doomed" to a strategic partnership. But it in no way excludes the continuation of the already existing contradictions, and the emergence of new contentious issues.
Besides, the Azerbaijani-Iranian strategic convergence between so many opponents are willing to throw any gasoline on the embers of disputes between Baku and Tehran that there is still a lot of time and will happen many dramatic events before the roll will turn into a sustainable policy.
You need to take into account the fact that emerging now, let's say, a predisposition to Baku, the Caucasian direction for a number of reasons is not a priority for Tehran. It is now simply there are no serious economic and political resources, which would "invest" in the Azerbaijani-Iranian dialogue.
What also does not contribute to its accelerated development. If we add to this the inertia of thinking, subjective factors, the burden of the past contradictions and mutual distrust, it becomes clear - to the intimate conversations between Tehran and Baku Gabala tea with baklava, the path is still the duty and meandering. But to go through it you need.
- As you know, Azerbaijan and Iran are developing a number of joint projects. How these projects viable and working?
I must say quite seditious thought, but I have the skepticism of only one mega project - the notorious "corridor North-South", about which so fond of saying separate specialistiv Baku, Tehran and Moscow. No, that's the corridor - it is quite real and feasible. But in reality, does not have the global significance, which he is trying to make.
As for the rest of the Azerbaijani-Iranian projects, primarily in the non-oil sector - from energy to pharmaceuticals - they have a very good prospects for further development. Unfortunately, the economy of any serious project does not provide an instant return, a positive effect can sometimes accumulate over the years. In short, here you just need to be patient.
I can not say about the state of bilateral trade. The numbers are frankly boring. $ 400 million (plus or minus ten or fifteen million), of which 75 to 80% of Iranian exports is a picture of how not realized the existing potential. Here is something robototechnique and businessmen of the two countries.
- In terms of confrontation between the West and Iran, as it is advisable to friends of Azerbaijan with Iran?
- You know, that concept "friendship" - it is the relationships between people, not States. Are there other mechanisms, the main of which is pragmatism and a healthy ego, when the priority is given to care about the implementation of their own national interests. Everything else is either propaganda "wrappers", or the incompetence of the ruling political elite.
Look in 2013-2015 against Tehran, Moscow and Beijing were approximately in the same conditions. Acted international sanctions imposed by the UN, all kinds of restrictions on relations with Iran in various fields. Moreover, this is all very strictly controlled by the United States.
And Moscow and Beijing are seriously treated of the situation and took into account the presence of sanctions in its foreign economic activities. But!
In the end, now the trade turnover between Moscow and Tehran is desperately near a billion dollars, with the prospect to grow to 500 million more. And the trade turnover of Iran with China is now $ 37 billion, with an annual growth rate of 15-20%. Moreover, the Chinese yuan is now used as unit of account in economic relations between the two countries. What is called - feel the difference.
One can cite a number of interesting facts, but as they say, "smart enough." Enough to conclude that with proper and balanced approach, the confrontation of Iran with a third party is the emergence of Windows of opportunity to extract very specific benefits for their own country. Well, after everyone decides on their own.
---