Home
/
Politics and Geopolitics
/
/
Articles
WSJ: Iran doesn't support idea of Moscow and Riyadh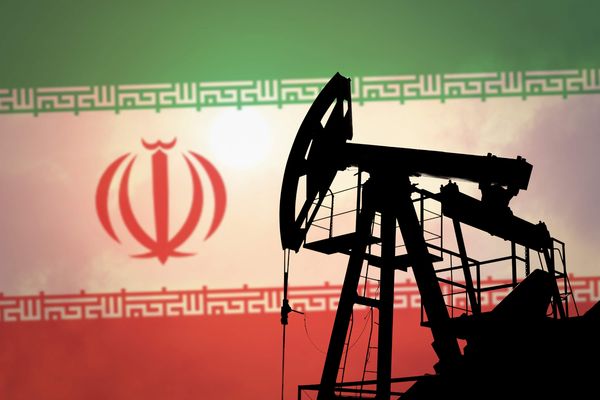 Iran doesn't intend to join the arrangement of Saudi Arabia and Russia on freezing of volumes of oil production. About it writes The Wall Street Journal with reference to the official representative of the Ministry of oil of Iran. Tehran once again let know that will achieve return of outputs on dosanktsionny levels. Nevertheless any official statements it wasn't still made. Besides today, according to mass media, in Tehran there will take place the meeting of ministers of oil of Venezuela, Iran and Iraq at which just and the question of preservation of production levels will be discussed.

I will remind, the day before in Doha Russia, Venezuela, Saudi Arabia and Qatar decided to freeze oil production volumes at the level of 11 January, however, to them it is necessary to convince other participants of the market still. Experts consider that the meeting in Doha can become a turning point. It was noted also by the minister of oil of Saudi Arabia Ali al-Naimi: freezing of oil production marks "the beginning of process" within which in the next months new steps can be taken. Possibly, new steps are meant just as gradual reduction of volumes of production.

It is curious that the western mass media actively disproved the first information (I passed in January) on emergency measures of OPEC in February, leaning allegedly on own influential sources in cartel. Information from Moscow on negotiations with Riyadh was called attempt to speculate on splash in quotations, and the trip of the minister of oil of Venezuela to the Arab countries was characterized as fruitless. Now it becomes clear that Saudi Arabia, Russia, Venezuela and Qatar nevertheless could put process in motion!

If the meeting announced for today takes place, it is worth paying attention and to other its participant - to Iraq.

Iraq taking the second place in OPEC on production volumes already declared that is ready not only to freeze volumes at the current levels, but also to reduce them if the absolute majority of oil-producing countries supports this initiative.

At the very end of January the minister of oil of Iraq it is very transparent I hinted that the idea of reduction of quotas was suggested by Saudi Arabia which began to consider this question seriously. In 2010 Iraq extracted only 2,4 million barrels a day, and by January of the current year could increase production to 4,37 million barrels. Iraq was long and hardly restored after war: even foreign investments returned to oil industry relatively recently.

It should be added that the first reaction of the market to the meeting which took place in the capital of Qatar appeared the extremely negative. Following the results of Tuesday prices of oil failed for 5%. Apparently, traders waited for something bigger, than simply to a frost at the record levels.

However, already this morning quotations are corrected up for 1%, and besides a possible meeting with participation of Iraq and Iran today traders will pay attention to volumes of reserves of oil and oil products in the USA, and the most important - to dynamics of volumes of production. Insignificant decrease in an indicator is observed some weeks in a row, and, quite perhaps, now we will be able to see and more essential reduction especially as for the last two weeks the number of the working drilling rigs was very sharply reduced.
---

Source: http://www .vestifinance.ru/articles/67570