Home
/
Politics and Geopolitics
/
Revolution of the XXI century: nonviolent methods
/
Articles
Give frankly! About what soft force of Russia we speak?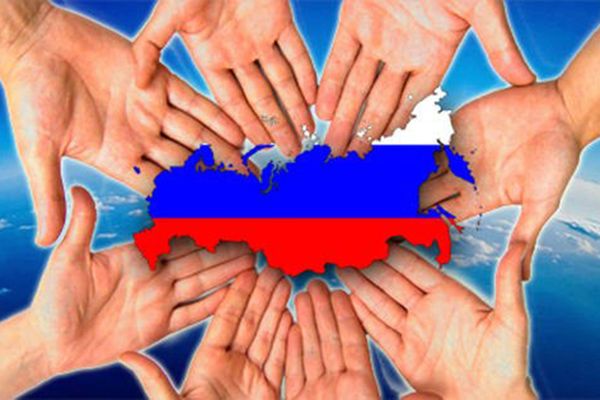 Those rare splashes in our memories of existence of such country as Serbia, are always motivated by our internal requirements having not enough relation to the events which are taking place on the Balkans.
This display of enthusiasm of concrete units, whose formation or personal experience have taught them to see and understand a difference between Belgrad and, say, Bratislava. Their motivation (whether it be Orthodoxy, political views, experience of experience of contemporary history) unfortunately, always more strongly, than their possibilities. Unconditionally, work of such state media structures as "Companion", it is important, but is alas obviously insufficient even for such small country, as Serbia. In absence of a distinct policy in region - everything that here became till now, is podbrasyvanie twigs in decaying kosterok irrational love of the people to Great Russia and everything that with it is connected. This spark burns not with our efforts is it is necessary to remember all time. Our chips are intended not that from this fire to someone became warmer, and that it was sometimes appreciable from Moscow. What is the soft force? It first of all alternative. What alternative is offered by us? We have no access to formation, we do not support Russian studying, we not only do not help to found a job that who illogically learns it and knows, - our state corporations working in region, refuse to these people employment. We, even in the most corpulent years, have not put any efforts to that the people loving Russia (and uniting in uncountable societies of serbsko-Russian friendship) would know it. Almost there are no programs of a student's exchange, training, there are no even banal press rounds, without speaking about stimulation of tourist's flows.
In the field of mass-media we out of competition with a sign a minus. It is heavy to us to compete with the western media empire built in Serbia for last 10−15 years. The vicious circle an exit from which it is not visible here again begins. Our federal mass-media do not see a difference between Belgrad and Bratislava, the information arriving from region, is spontaneous, and frequently and is nonprofessional. Thus, Moscow does not know about processes occurring here and degree of its interest in participation in them approaches zero.
At huge, still overwhelming majority of the population sympathising Russia, we have no any (!) nongovernmental organisation, constantly and systematically working in the country. If numerous western NKO scrupulously work over realisation of scale western projects - such as: joining to the NATO, legalisation of experiments with the state sovereignties and borders, so-called eurointegration and a humanisation traditsionalistskih communities, - that that is offered by us? Instead of accurate geopolitical and world outlook alternative, we at the best produce outcasts of the most different colours: from the socialists covered with dandruff to the radicals-nationalists hoping to Russia, and upon remaining with the posters «Russia help!» And portraits of our President, the personal and which indisputable authority on the people also is our main soft force at present.
We for 16 years after the termination of aggression of the NATO against Yugoslavia have not found time to offer any new, considering a reality, the project of the decision of the Kosovan problem, believing sufficient upholding of positions of the resolution 1244 which in this time has not broken only lazy, including and the Serbian authorities which do not have even hypothetical alternative to the western vision of prospects of the country. We have remembered Kosove only in connection with Crimea and the analogy has appeared not the most successful. Our practical participation in Kosovan tragedy is limited by single deliveries of the humanitarian assistance a part from which for years pylitsja in warehouses, - we have not found time even to consult that is really necessary for people. Opening of the Russian-Serbian humanitarian centre in Nish, but it while became really important event, perhaps, the only thing that we can pass ourselves in.
While the West developed and supplemented the concept, perfected mechanisms of financing and the legislation, we were covered with fig sheet of ensemble of Aleksandrova and the Kuban Cossack chorus (honour it and praise). Our mass-media have left region right after the ends of war, after them our armies have left - interest to the Balkans has been completely lost. We, those the few who remained it is true to region, tried to reach, tried to remind in Moscow that the destiny of Yugoslavia, and after it and Serbia is given to us God a litmus paper, it is a road map, a prediction of that it is fated to worry and to us. Vainly. Probably, if us have heard, events in Ukraine would manage to be avoided. We as though purposely refuse invaluable experience of our brothers and in that, as to civil war, and in that, as to sanctions, and in that, as to schemes which have been fulfilled on Yugoslavia for the subsequent application to us. Amazing feebleness of ours of "soft force» is concluded that we do not expand with the actions our horizons, we do not draw to the people of prospects, - we as if samoizoliruemsja, giving to the amazed partners to marvel to force of our spirit and readiness for obstinate resistance. Our soft force exhausts us in frameworks of our borders.
I underline, I at all do not call into question achievement of our diplomacy, I speak only about public, public sphere, that is about to what soft force should be applied.
Conversations on necessity of acquisition of one of local channels Russian are led here already soon 10 years - vainly. In Serbia to this day count on occurrence serbojazychnogo RT and wait for it, contrary to my attempts to explain that it is impossible. RT work with milliard audiences (Arabian, English and Latin), creation of the edition broadcasting on the serbo-Croatian audience, number in 10 - 12 million spectators, - is impossible. And now, when interested investors at last began to appear, the steps undertaken by them as are haughty, senseless and unpromising, as well as much from this, than we try to be engaged in region. We use for a long time idle communications, we do not see those who sincerely aspires to help us, all of us know best and as a result we there where we are.
We created our "Ruski Ekspres" counting on a miracle. The Russian journalist and the Serbian lawyer trusted in same. Believed that all can be differently. That if not to set as an object momentary enrichment, career or comfortable failure to act at public expense all can turn out. Everything that occurred to us for the past year, it was valid similar for a miracle the Miracle of bringing of Fertile Fire to Serbia became which culmination.
We dreamt of it, the Lord granted us acquaintances to wonderful people, blagoraspolozhenie the power prederzhashchih, Church blessing, blessing of very influential people in Russia - and a miracle has come true. Some tens thousand people have gathered for the areas before the Cathedral of St. Sava in Belgrad to meet Fertile Fire, for the first time with Russian help brought to Easter night directly from Jerusalem. Belgrad wonderfully became again this night Orthodox Capital of region from which Fire began to be carried in all limits from Bosnia to Montenegro. Here it also was the certificate of the present soft force of love and belief that all can be in another way!!!
Evgenie Baranov
---