Home
/
Politics and Geopolitics
/
Revolution of the XXI century: nonviolent methods
/
Recommended
Vachnadze, G. N. The ideological sabotage of imperialism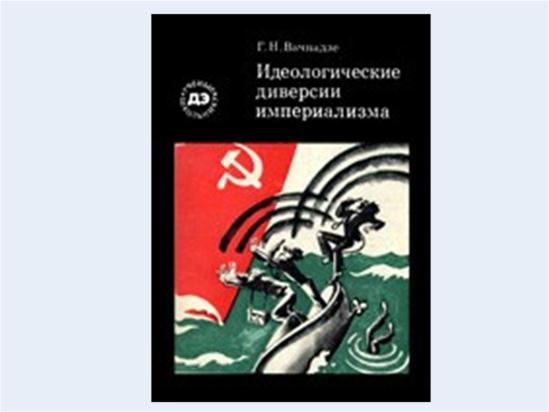 In the book of the famous Soviet scientist, doctor of historical Sciences G. N. Vachnadze describes the techniques and methods of imperialist propaganda, directed against the Soviet Union and other socialist countries. Using extensive factual material, the author analyzes the work of hostile Western radio stations "Voice of America", BBC BBC, Free Europe, "Freedom" and other media of the imperialist States, shows its ideological basis — militant anti-communism and anti-Sovietism.
Publisher: Pedagogy, Moscow
Year: 1981
Pages: 120 (Download djvu 2,0 MB)

Series or Release: library of Children's encyclopedia "Scientists – student"


With
ABOUT D R E W AND N E:

Introduction
The apparatus of ideological Subversion
Coordination of false propaganda
Directions, methods and goals of anti-socialist propaganda
Conclusion