Home
/
Politics and Geopolitics
/
Present and future of Europe
/
Articles
Exposing the secret world terrorizma.Rasskazyvaem sponsors who benefit from the eternal struggle against terrorism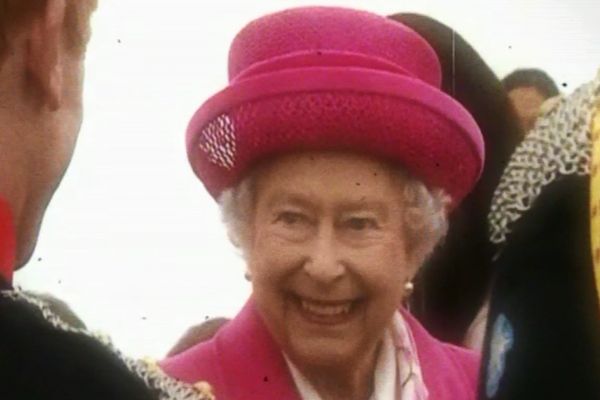 On October 31 on the Sinai Peninsula the plane of Kogalymavia airline onboard which there were 217 passengers and 7 crew members suffered accident, all of them were lost. Experts found traces of explosive and soon recognized that it was the act of terrorism. In two weeks in Paris there was a new series of attacks. Tens dead. Then there was a bloody slaughter in Mali. In November of the 2015th year acts of terrorism also happened: in Israel, Lebanon, Nigeria, Cameroon, Tunisia. They carried away, in total, about hundred human lives. The number of acts of terrorism grows every year. And their performers with special cynicism arrange executions of innocent people and threaten to stage the next massacre in New York and Milan, in Lyon and Bryansk, in Antalya and St. Petersburg, in Brussels and Moscow.
Heads of some the European countries consider that following attacks to the big and small cities are possible with application of the chemical or biological weapon. Worldwide cancel Prenew Year's festivals and holidays. Residences of Santa Claus and Father Frost are closed. After all terrorists can change the gifts addressed to children for convolutions with an explosive. The monstrous imagination of organizers of crimes is really boundless. But how happens, what there were imperceptible radical organisations suddenly real deadly threat for all civilised world? Also what behind concept "the international terrorism" actually disappears?
The fact № 1. Operation "Sword"
On November, 19th, 2015 the Ministry of Internal Affairs of Kuwait has made an official statement that the part of the weapon for IGIL is delivered from Ukraine. It has not caused a special resonance as in ideologies prohibited in Russia of "the Islamic state" and present Ukraine there is something general. Fanatics-Islamites destroy monuments of ancient culture in Iraq and Syria, and fanatics of "the Right sector" with frenzy take down monuments of the Soviet epoch. If insurgents of YOKES block water to inhabitants of Iraq retaliatory groups of the Ukrainian nazis in the same way arrive concerning inhabitants of Crimea and Lugansk. One radicals dream to construct halifat, having killed all "incorrect", others - perform a genocide of own people, doing not wish to be built in Europe. Casual coincidence? Or the bloody slaughter-house is performed on a pointer from outside and under the same instructions?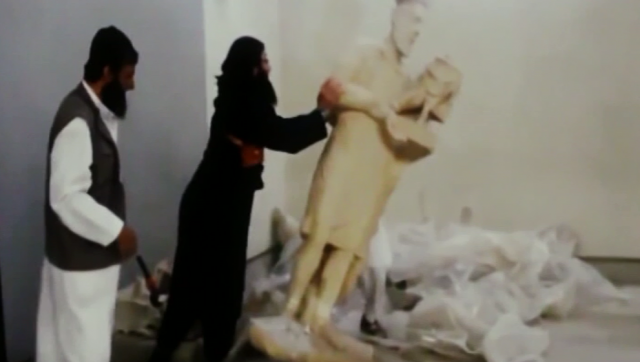 On January, 24th, 2011 approximately at half past four p.m. at the Moscow airport of Domodedovo explosion has thundered. Terrorists have carried by a bomb in a hall for the meeting. Capacity of the destructive device, according to specialists, has constituted not less than five kgs in a trotyl equivalent. Besides the bomb has been filled by nails, bolts, nuts and other amazing elements. Thirty seven passengers among whom were not only Russians, but also citizens of Germany, Great Britain, Austria and of some republics of Central Asia were lost. Hundred seventeen persons have been urgently hospitalised. In two weeks to Dock Umarov has declared that act of terrorism is produced on his order. However some details of act of terrorism specify that the statement of Umarova was only cover of the certain special action which have been conducted by the European agents of influence. Investigation has without delay shown that the explosive in Domodedovo has been delivered on cars with diplomatic numbers.
Andrey Tjunjaev those days prepared article about act of terrorism for the newspaper "President". He has decided to make own journalistic investigation. Has to begin with found out that numbers of the expected cars which have delivered an explosive in the airport, belong to embassy of Denmark.
"Naturally, numbers of cars have been published, I, naturally, did inquiry in embassy of Denmark, they have answered that cars at them did not keep up. The question then arises: if cars did not keep up, but the explosive that, the embassy of Denmark delivered an explosive for this act of terrorism has been delivered to them?" - the president of Academy of fundamental sciences Andrey Tjunjaev has told.
Certainly, it is impossible to exclude that inspectors were mistaken and have hastened with the information, or licence plates were counterfeit. Now we will address to documents which almost five decades were stored under a signature stamp "Confidentially" and which narrate about a certain special action of "Gladio". That in transfer means "Sword". This special action covers the big post-war interval of time and demonstrates, as confidential structures of the NATO prepared acts of terrorism in the Western Europe.
In August, 1980 in a waiting room of the Italian city of Bologna the bomb hidden in a bag has blown up. Explosion was audible in radius of two kilometres. It has destroyed a station building, and a train standing on the first way. 85 persons were lost, more than two hundred were seriously injured. This act of terrorism became the largest in Italy after the Second World War termination. But it was already the culmination of the events connected with definitive discredit of the left forces. Those years real danger to the western special services was represented by strong positions of the Italian Communist Party. Not to admit them to the power, throughout more than ten years of CIA and the British investigation МИ-6 performed in territory of Italy terrorist operation "Gladio".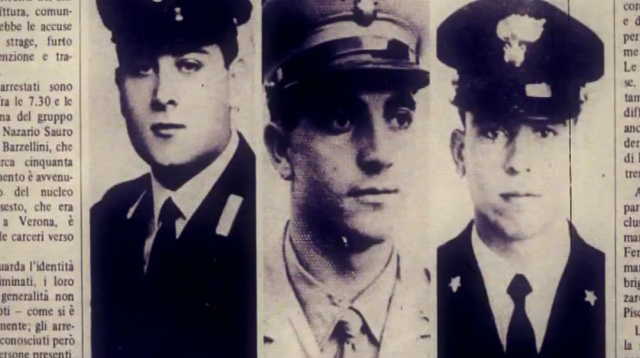 So, in 1972 Italy was shaken by a crime named "the Ambush in Peteano". Then a certain well-wisher has phoned to policemen about the car shot on road. The arrived carabinieres have opened a cowl, but has there and then jerked powerful explosion. Of a crime have charged "Red crews" - the underground Left-wing radical organisation. Hundreds persons have been arrested. However in ten years revision of this business will show that insurgents-neo-fascists have taken part in act of terrorism. In March, 1978 on the way to parliament the prime minister of Italy Aldo Moro has been stolen. In two months its body will be revealed in Rome, in a car luggage carrier. Of this bloody crime again will charge "Red crews" which ostensibly helped communists to seize power.
One year prior to the termination of the Second World War London and Washington agree about struggle against communism. Under their influence in Greece the first confidential army LOK is created. This secret organisation has dispersed large peace demonstration in Athenes against the British intervention. The result is known for all - 25 persons were lost, 148 have got wounds. Since 1947 acts of terrorism were co-ordinated by Committee on planning and carrying out of confidential operations of the West European union. The Italian expert on work of secret services of Juseppe de Lutiis has found out that Italy, becoming a member of the NATO, in 1949 has signed not only the Atlantic pact, but also a number of confidential reports which obliged to create in Italy a number of the informal organisations as today's "the Right sector" in Ukraine. In confidential reports it was said that under vigilant supervision of "representative", that is "Gladio", special service will eliminate objectionable it modes." To kill and lay the blame on objectionable "- the thesis of the confidential structures co-ordinating the terrorist organisations was that. This tactics is used and to this day.
Wreck of Malaysian "Boeing" in Donetsk area can become such example. On July, 17th, 2014 has suffered catastrophic crash the liner which was carrying out planned flight from Amsterdam to Kuala Lumpur. It has fallen around village Grabovo, in places of the armed opposition in the east of Ukraine. Onboard there were 283 passengers and 15 crewmen. Were lost all. This catastrophic crash became the largest by quantity of victims in the history of aircraft after September, 11th, 2001. The conflict parties deny the participation. And till now, and has passed one and a half year, guilty have not found. But for some reason first minutes after wreck, without any basis on that, Gosdep of the USA directly has charged Russia of the happened.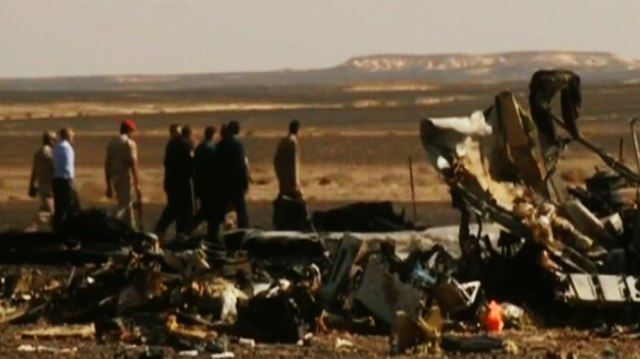 If Americans have not visited yet on a catastrophic crash place, are away from events far behind ocean, but, nevertheless, know that has occurred, means, or they - participants of a crime, or this loud tragedy they exploit.
Till now the American side has not given any proofs of guilt of Russia. But it's done. Sanctions are prolonged, and Russia continue demonizirovat.
Many consider that in Soviet Union of acts of terrorism was not, or nearly so was not. However it is far not so. There were also explosions in the Moscow underground, both stealings of planes, and execution by the terrorist at May Day demonstration of heads of the Arkhangelsk region, and even attempt at the Secretary general of the country Leonid Ilicha Brezhnev.
Without small quarter of the century separates from us Iglinsky tragedy - explosion on a gas pipeline "Western Siberia - Ural Mountains - the Volga region" nearby to the Bashkir capital when 645 persons were lost. The former councillor of a homeland security of the USA Thomas Read recognised that explosions on the Soviet gas pipelines - a handwork of secret agents of transatlantic special services. And it is a question at least of four catastrophic crashes which have occurred with 1982 for 1989. Iglinsky explosion has been recognised the most destructive at that point in time non-nuclear explosion - 12 kilotons. For comparison: in Hiroshima explosion of the American nuclear bomb has constituted 16 kilotons.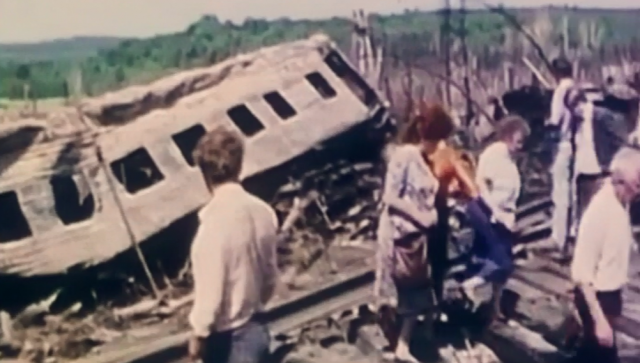 But the Soviet management has preferred not to recognise obvious acts of terrorism, and to give out them for accident.
Since 50th years of last century each country of the NATO had the direction in terrorist activity. For example, in Portugal prepared terrorists-snipers, and the preparatory network has been twisted in police services of the country. In Belgium the emigrant reconnaissance network has been created. In the Western Germany the former officers vermahta and nazis SD prepared suicide bombers. In Italy and Turkey, except recruitment of insurgents, the American and British special services created secret "caches" - bases with the weapon, ammunition, radio engineering. Even neutral Sweden did not stand aside. In a mode of the strict privacy she solved bank tasks, such as money-laundering and creation of financial webs for sponsoring of terrorist groupings.
In the end of the Second World War, four years prior to NATO formation, under the control of the American and British special services the special coded structure - skeleton of the future terrorist organisations has been created. The best shots, including employees of the Third Reich which crimes have been proved by the international tribunal have been involved. They often found hearty welcome in CIA of that possessed the detailed information on the USSR. Among them nazi ideologist Emil Augsburg. It its divisions during war carried out special tasks on destruction of Jews. Emil Augsburg has been charged of war crimes, for it searched worldwide, but have not found, as it has received a high post in CIA, connected with development of new information technology. It has successfully executed the mission, having thought up a number of projects which create hostility till now between people of different nationalities and religions.
Other nazi criminal - general Rejhard Gelen, - managing all operations of military investigation in Europe, also after war has appeared in America. In CIA he has headed work on restoration of an underground network of veterans of anticommunistic struggle in cities of the Eastern Europe. It under its control in Greece the first confidential army of terrorists LOK killing peace demonstrators in Athenes has been created.
Officially it is considered that the chief of Gestapo Henry Müller was lost in 1945. However its diaries on which there are curious dates are rather recently declassified: 1945 - 1948 - 1952. In diaries it is specified that in March, 1945 Henry Müller with false documents has taken off by the small sports plane from Berlin for Switzerland. Later there to it deliver the stolen values: pictures, royal and imperial ware, fragments of an amber room. Müller it is masterful has arranged the suicide. It has confused a consequence that there was one more Henry Müller, too the general, but on one step is more younger it on a rank. That has really committed suicide in a cellar of the ministry of aircraft in Berlin, and here the chief of Gestapo "has come off clear". Three years Müller has lived in Switzerland under constant supervision of the American agents. And in 1948, at the initiative of president Truman, Henry Müller has been enlisted CIA. However to move to the USA Müller has agreed only after the personal letter of Ashes of Truman in which that warranted to it a political asylum, a new name, the good house both the high salary - and all it in complete privacy. On December, 6th, 1948 Müller was already in Washington. Here record in its diary: "My first week in Washington. A city part impressive white buildings, and all occupy the rest - awful Black slums. Such contrast underlines the relation of white Americans to yesterday's slaves. Here them despise".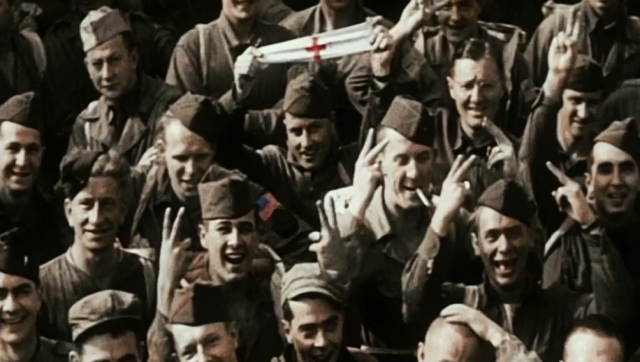 In two days Müller already inspected the new house in the oldest area Georgetown and prepared for a meeting with the director of CIA colonel Hoover. Müller's mission consisted in collection of the compromising evidence on large political players of Europe.
In post-war years of CIA has salvaged from punishment of thousand nazi criminals, many of which become further advisers for safety or founders of far right squadrons of death for carrying out of secret operations. And not only in the Western Europe, but also in Africa and the South America.
The XX-th century reformatted such phenomenon, as terrorism. If earlier revolutionaries threw bombs in the tsar, fondly believing that with the new tsar begins to live better from the middle of the XX-th century terror became a method, the subversive activities, allowing to influence a policy of any state by intimidation of its population.
The fact № 2. Terrorism shades
On September, 11th, 2001 nineteen terrorists have stolen four planes. One plane has fallen and has broken in Pennsylvania. Other "Boeing" has been directed on the Pentagon. Two more planes ran into towers of the World shopping centre then towers have collapsed. Who actually stood up for the American acts of terrorism?
John Vajndhem has protected doctor's degree of the radio physicist in Great Britain. It also the large specialist on computer technologies. Many years taught the exact sciences at the Californian technological university. In 2006 has based a society known all over the world under the name "Scientists for truth about events on September, 11th". He asserts that the reasons of acts of terrorism, the governmental circles of the USA will keep names of customers and contractors of a terrible crime secret because of the state expediency. Though behind this determination it is possible to hide any crime.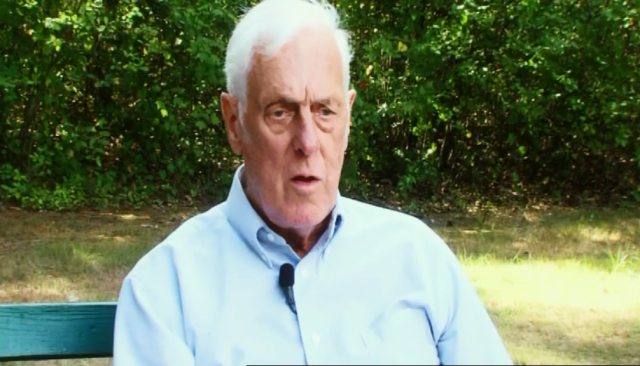 "One year prior to events on September, 11th in the government of the USA strictly coded group led by Minister of Defence Donald Ramsfeld has been created. The group was engaged in development of the plan, which would allow suit new Pearl Harbour in America to lift the public, to charge of all sins of Arabs, to begin war in territory of their countries and to grasp the new oil markets", - the doctor of philosophy in area of physics of the Cambridge university John Vajdzhem has told.
But who is the customer of acts of terrorism and about what shadow structures there is a speech? On August, 24th, 2007 at the age of 64 years Aaron Russo, the American producer of known musical groups and of some television films has died. The diagnosis - a gall bladder cancer. However many experts consider that actually Aaron Russo have poisoned. To it there was a weighty reason. The matter is that for half a year to the death Aaron Russo publicly admitted friendship with one of influential people of a planet - Anybody Rockefeller. Their friendly relations have arisen in 1994 after Rockefeller liked one of Russo's videoclips. They often met and long talked. Rockefeller quite often suggested Aaron to take part in family business projects. The friendship grew stronger day by day. However one year prior to tragedy on September, 11th Nik Rockefeller has told to Aaron about a preparing great occasion, about the burning New York and the further intrusion into Afghanistan and Iraq, about capture of oil deposits and base installation in the Near East. "It will be war with terrorists, but without the real enemy, - Rockefeller spoke. - this war cannot be won. It is infinite!".
"Aaron Russo very much did not like that Rockefellers plan, and he has asked: what for all it is necessary for you, after all at you all money, all power, what for it is necessary for you? Rockefeller has answered it very simply: in order that to everyone to insert the chip. And here when they to everyone will insert the chip, and this chip will be connected to the uniform supervising centre - their purpose will be reached. That is each person will be completely under the control, its finance, its private life. A step to the right, a step to the left - we will disconnect the chip. And here forming of this electronic dictatorship goes practically two decades", - the candidate of physical and mathematical sciences Sergey Sall has told.
But what for suddenly Rockefeller has shared secret plans of family with any musical producer? Aaron Russo has answered this question so: "Rockefeller wanted to make me a part of their plan, the councillor under the international relations. Me considered as the creative person and have preferred not to be at war with me, and to co-operate". Appearing on television in 2007, for half a year to the death, Aaron Russo has declared: "the President and the government do not administer over America, it financiers and corporations manage. And the countries entering into the NATO, soon also will lose the independence". Russo also has added that in America now actually "not democratic, but the fascist mode disappearing behind a mask of democracy".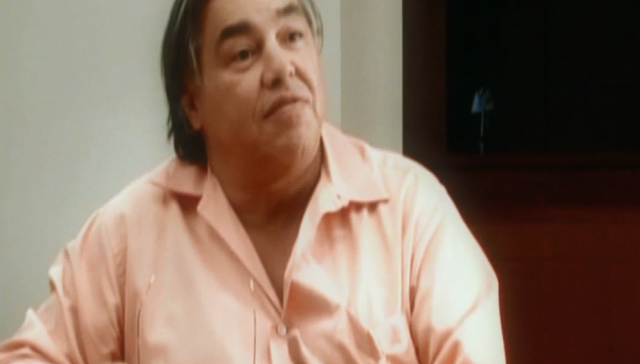 Let's pay attention to two facts. The first - in 2011 the Swiss federal institute in Zurich has revealed that only 77 families which are today in a shade, supervise 80 % of world financial flows. The second - for creation and support of the terrorist organisations and any "Sharli Ebdo", whose activity plays into the hands of terrorists, essential financial injections are necessary. From here it turns out that all chaos on the earth is sponsored by not numerous families of bankers and other oligarchs.
Whether but only financial injections of shadow structures podpityvajut the terrorist organisations? Certainly, the most part of insurgents are at war only for money. Without financing it is impossible to create even a terrorist cell, not to mention large groupings.
Young men including from Russia try to implement themselves and to prove independence. There is a crazy thought: and can, try the forces in construction of the new quasistate which, according to recruiters, struggles for equality and justice.
This psychological phenomenon leading to complicity to terrorists, is observed today not only in Russia. In the countries of Europe of business are even worse. Children of emigrants cannot find of themselves of any application in the same Germany, Belgium or in France. And they recruit ranks IGIL and actively take part in subversive activities against own countries.
It is one of numerous sides of generation of terrorism. Other side has arisen in connection with consequences of an aggressive attack of America on the Average and Near East countries, and also the North Africa, implementing the global purpose of bankers.
The fact № 3. Turkish gambit
On November, 24th, 2015 over territory of Syria the front bomber of Su-24 from a railroad train of the Russian aviagroup has been brought down. Rocket attack has been put by Turkish planes under the personal order of president Erdogana. As a matter of fact, this provocation - informal declaration of war to our country. And the act of aggression directly is connected with discontent of Ankara with that "the Islamic state" destroy. The matter is that through the Turkish-Syrian border to Turkey cheap illicit oils, and also the stolen archaeological monuments of the Iraq and Syrian heritage which well are on sale through intermediaries at auctions of the western countries arrive. And back from Turkey in YOKES the weapon and new replenishments of insurgents arrives. It turns out that the Russian military men, destroying "bandits" IGIL, have struck both on Turkish business, and on business of shadow financial structures of the world. And they have answered us, as they say, in powerless rage. Whether in this connection incident it is possible to name accident of the statement of high-ranking officials of the USA and Great Britain which already at the very beginning of the Syrian operation declared, what soon we will see falling Russian planes?
Curiously also that the Turkish authorities have brought down the Russian bomber that day when the French president Olland carried on negotiations with Obama for creation of the expanded coalition on struggle with IGIL. Too coincidence? Or the timely reason for refusal of joint struggle? However, the desire to enter into a coalition from the USA reminds the dramatized statement. One hand they feed up terrorists, another try to bomb, let and by, but the world community sees persevering desire of the West this terrorism to win.
All statements that Turkey protected the borders, look, at least, lightly. It was obviously prepared special action. Our plane waited. Also have destroyed meaningly. To probably, Turkish president Anglo-Saxons have promised any good bargain in exchange on this provocation. But there is a curious fact to which very few people has paid attention.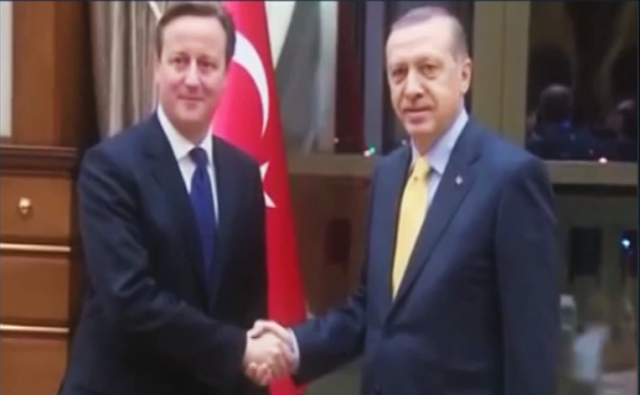 In December, 2014 in the heat of economic sanctions and shocks in the Russian currency market Turkey was visited by the British prime minister Cameron. The Englishman safety issues and information interchange at level of special services ostensibly interested. Agree, a question for the British prime minister it is sick any irrelevant. However a bit later in the party agenda have added two more questions: a situation in Ukraine and in Syria. It would Seem, have included and have included - well and what? However at once after negotiations with Cameron Turkish prime minister Ahmet Davutoglu has publicly made a startler that danger of "the Islamic state" is artificial is inflated by mass media. The analysts expecting emotional attacks against IGIL, were in perplexity. But someone has noticed that such covered verbal support of the terrorist state - the first step on a way to chilling of the Turkish-Russian relations. Then this conclusion has seemed to the absurd. After all Turkey, despite the sanctions entered by the West, has filled up our country with the dairy goods, vegetables and fruit. And, by the way, was not afraid to break through trading blockade with Crimea. In Turkey the tourist business supported numerous Russian having a rest prospers. About what chilling of Russian-Turkish relations there can be a speech? However the December statement of the Turkish prime minister in support of IGIL and the brought down Russian bomber prove that Cameron's meeting with a Turkish management pursued one aim. To involve in war Russia and Turkey as the plan of CIA and МИ-6 on retraction of our country in a direct confrontation with Ukraine simply has failed. And now we will underline the important point. On this or that question English prime ministers throughout a centuries-old history make any negotiations, any decisions only from the consent or on a pointer of the queen of Britain. So, much that negative that occurs today in the world, is connected with activity of royal families.
England - the country on which the whole world for some reason equals: in political, economic and cultural life. She declares that is the most democratic, so, the most fair country in the world. And anybody with it does not argue. To the whole world say that in England constitutional monarchy. That is the power of the queen is limited by parliament. Queen Elizabeth is a certain symbol, a tribute to traditions, a talisman which political powers are insignificant. We have got used to trust official sources but what occurs actually? How to explain, for example, that in 1985 during large strike of English miners queen Elizabeth for some days has discharged of the information of the prime minister Thatcher? It appears, Elizabeth individually appoints the prime minister, ministers, privy councillors and other responsible public officials. It is the commander-in-chief of armed forces, including investigation and special services. The queen of England has the right to declare war without legislative restrictions and without assigning any reasons. At Elizabeth absolute powers in foreign affairs: discussion of conditions and ratification of contracts, the conclusion of the unions, signing of international agreements. It will accredit the British high commissioners and ambassadors. As the guarantor of justice the queen appoints judges by all kinds of affairs in all instances. The queen - the Supreme governor of English church. It appoints bishops and archbishops. Such powers are not present at one governor in the world. Moreover, the law says that the governor is not capable to be mistaken, therefore Elizabeth cannot be sudima, including for criminal offences. And all this power is descended by the queen.
It is known that in 16 countries of the world the British queen officially is considered the head of the state. And in these countries it is represented by those whom it will appoint. Among such states Canadas, for example, or the USA. Very few people knows that, under the American constitution, the USA are a colony of Great Britain.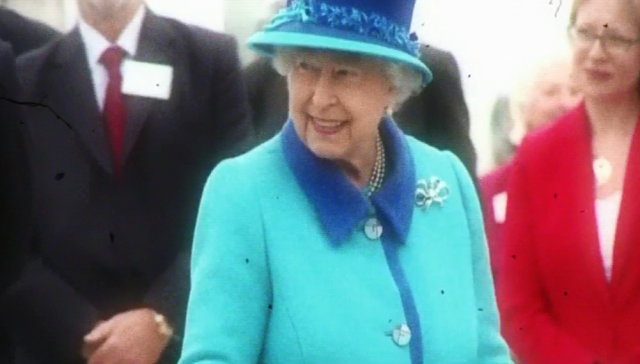 It is said that the first terrorists-revolutionaries have appeared in Russia. It is a myth as in XVI century somebody has tried to blow up the Sent-Dzhejmsky palace of the English queen by means of powder kegs. And on what only uhishchrennye murders did not go members of royal families if only to be kept in power! So it is possible to consider England as the terrorism native land.
At all times the English crown encouraged pirates who gave a part stolen in treasury. English monarchs throughout decades waged opium wars, receiving huge profits on sale of drugs. And with an ulterior motive after all descendants of pirates, drug dealers and robbers who shared the selected gold with the queen, became today the notable peers influencing a course of worldwide policy.
Very few people knows that prince Charles supervises the so-called Island club including four thousand of oligarchs from all countries of British Commonwealth. It is a financial and economic fist of the British monarchy by which any doors of the world open or beaten out. What to speak about hundred seventeen corporations, whose headquarters is in London and which are included into the list of five hundred largest corporations of the world. Owners of these corporations - members of high chamber of parliament of England. It chamber of peers. Knowing about it, it becomes clear, why the world community throughout many decades cannot win terrorism. After all for this purpose it is not necessary to kill anybody. It is enough to put financial flows on the control, without allowing terrorists to receive money. That's all. And criminals or will die of hunger, or that will occur most likely, will cease the terrorist activity because of search of other, peace means of subsistence. But this variant cannot suit those who from a tacit consent of royal families has transformed terrorism into bloody business. These are their multi-billion profits and it is thin the built mechanism of a present world order.
"War against Russia, hybrid, not so much America, how many the international oligarchical network, here those families leads, tens families which supervise the world economy most part. I think that we from them will have blow very serious. I think that they will not stop blowing up the underground - Moscow, peterburzhskoe, or buses in our large cities-millionnikah. Because these people in the big part are deeply immoral", - the member of Public chamber of the Russian Federation Sergey Markov has declared.
For chess players a word "gambit" associates with the batch beginning in which by a pawn or a figure the victim is produced for reception of item advantage. And here the word "gambit" is translated as "footboard", it still can be treated as mean "blow behind". The Turkish shot on the Russian bomber became that. But, on the other hand, the mask of hypocrisy of one of the countries, supporting terrorists, is already dumped. And we see that the global terrorist war which has begun after the Second World War at the initiative of Anglo-Saxons, did not stop never. And "the Turkish gambit" should dispel definitively hope that someone from the block of the NATO or the states of British Commonwealth is interested in strong Russia and an establishment of fair international game rules.
---
Source: <http://ren.tv/novosti/2015-12-04/razoblachenie-taynyh-sponsorov-mirovogo-terrorizma>