Home
/
Politics and Geopolitics
/
Arctic and Antarctic in modern geopolitics
/
Analytics
ARCTIC REVIEW, NO. 3, 2017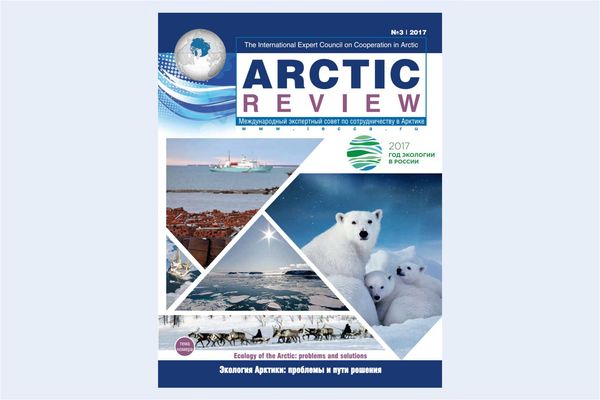 Was published the third issue of the journal "Arctic review". The room devoted to the ecological problems of the Arctic.
2017 declared in Russia the Year of environmental protection. the purpose of this decision of the government is to draw attention to problems in the environmental field, and generally improve the condition of ecological safety of the country and create a positive momentum to maintain the environmental balance on the planet. key decisions of the year - the introduction of best available environmental technologies, improving the environmental performance of the regions, improvement of waste management system, protection of the Baikal natural territory, the preservation of water, forest and land resources, the development of the protected area system.
Among the primary goals is the preservation of Arctic nature. The Arctic is one of the most fragile ecosystems on the planet. A number of researchers argues that the long-term average temperature in the Arctic circle are increasing faster than in other regions. the climate is warming. It threatens not only the extinction of many species of flora and fauna adapted to existing temperature indicators, but serious disasters in all regions of the world.
International expert Council on cooperation in the Arctic also takes active part in the conservation ecology of the polar regions. so, you hold in your hands the third issue of "the Arctic review" – our official publication. the theme of this issue – the environment of the Arctic.
despite its youth, our magazine has become a recognized expert in environment publication, giving authors the opportunity to convey to the audience their own positions and views on topical issues of the international agenda and cooperation in the Arctic.
We believe that our efforts will be rewarded, and international cooperation in the Arctic will be strengthened, including and our efforts.
Good luck!