Home
/
Politics and Geopolitics
/
Arctic and Antarctic in modern geopolitics
/
Analytics
Arctic Review, No. 7, 2021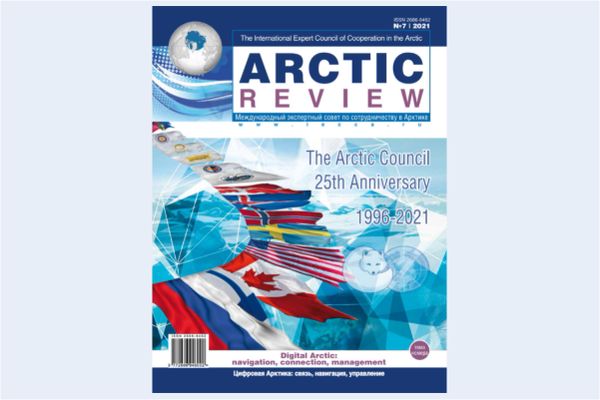 The next issue of the Arctic Review magazine has been published. This time the theme of the issue is Digital Arctic.
This is the seventh issue of the Arctic Review magazine. This issue seems to us particularly important and relevant, since 2021 has become a landmark year for the Arctic for many reasons, one of which is the 25th anniversary of the Arctic Council, perhaps the most important organization of international cooperation in the region. It should be noted that the "red thread" of all the articles of the current issue is the thesis about the lack of alternatives for constructive cooperation.
This year, the implementation of a number of major transport and oil and gas projects resumed, as well as the intensive digitalization of the Arctic, once "far from civilization", continued. No one is surprised by the numerous projects for laying fiber-optic cable, hosting data centers and developing communication systems. Today we can say with confidence that the Arctic is already a key region for global development and in the future its importance will only increase.
We believe that our efforts will be rewarded, and mutually beneficial international cooperation in the Arctic will be strengthened.