Home
/
Politics and Geopolitics
/
Arctic and Antarctic in modern geopolitics
/
Articles
"This territory belongs to no one" — US Admiral warns China and Russia on the Arctic (Washington Examiner, USA)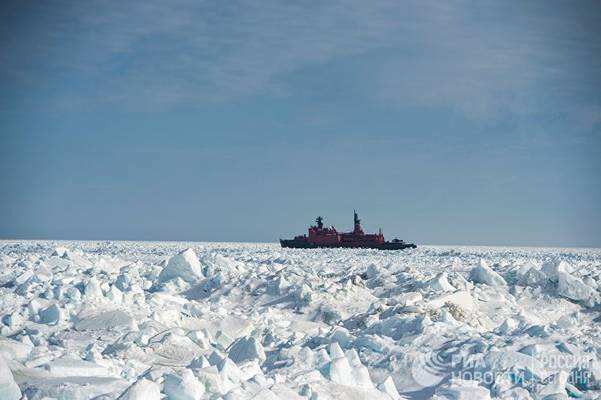 Washington is concerned with activity in the Arctic, Russia and China. United States, according to American Admiral James Foggo allegedly not interested in using the Northern sea route. And if the US can't use the Arctic, this region has no right to claim nobody, including Russia, says Foggo.
"This territory belongs to no one,' said Admiral James Foggo, commander, U.S. Navy in Europe and Africa and head of the combined allied forces of NATO in Naples. — It should be free access to all countries of the Arctic Council, which we are a member".
China is not a member of the Arctic Council, although it received the status of "observer" in 2013. Beijing hopes to use the Northern shipping route, which is opened due to the melting of the ice. "They [the Chinese] want to make sure that they have the opportunity to cross the North pole and to perform trade transportation", — said Foggo, in an interview for "the Washington eksaminer" and other publications.
Foggo predicts that between Beijing and Moscow will persist disagreement: "I'm not sure that this private interest [of China] is shared by Russia. We see an active joint work of China and Russia, but Russians call the Arctic region their territory. In fact, it is an international territory, therefore we are interested in the fact that it remains free and open."
Joel Gerke (Joel Gehrke)
---
Source: https://inosmi.ru/politic/20190221/244620591.html?utm_source=yxnews&utm_medium=desktop