Home
/
Politics and Geopolitics
/
Arctic and Antarctic in modern geopolitics
/
Recommended
Modern problems and prospects of development of Arctic gas industrial complex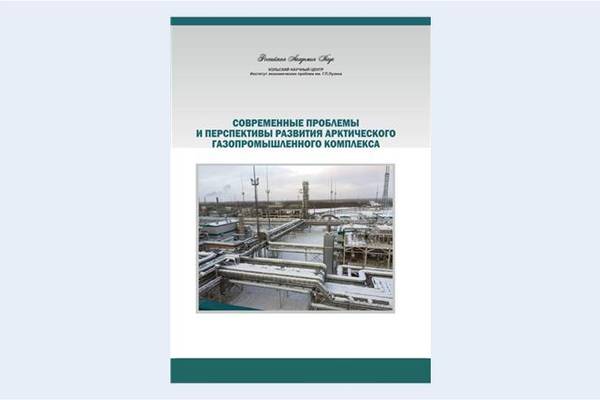 In the monograph examines a wide range of issues related to the development of the resource base, industrial development and logistics of supply Arctic gas condensate fields at the present stage of development of the global and domestic economy. In this regard, serious attention is paid to geopolitical and geo-economic factors in the Arctic. Analyzes the problems of development of natural resources in conditions of sanctions restrictions and taking into account the forecast of dynamics of world energy markets. Shows the strategic priorities of the new energy in the Russian Arctic and the main gas projects. The prospects for supplies of liquefied natural gas to Asian and European market, the economic situation of the Ukrainian gas transit. Special attention is paid to securing national interests and economic security in the Arctic, the interaction of the defense and economic factors, including the development of the Northern sea route.
The publication was prepared within the framework supported by Russian humanitarian scientific Fund project 15-02-00009 and "Modernization of the transport system of Arctic natural
gas in the conditions of the modern geo-economic and political instability of transit countries". Separate sections (1.2; 1.6; 2.2; 5.3; 6.1) made under the state plan of research Institute of economic problems KSC RAS. Sections 3.2 and 4.7, prepared in the framework of R & d No. 13-17ГЗ "Improvement of methods for rapid diagnosis and long-term habitat of sea hydrobionts in the conditions of active industrial development of hydrocarbons of the Arctic shelf", conducted by the state task of the Federal Agency for fisheries. The monograph can be useful to a wide circle of scientific workers, teachers and other professionals on global, national and regional Economics, industrial Economics, environmental management, transport and logistics. This primarily refers to the exploration and development of gas and gas condensate fields. The book can be recommended also as a teaching tool for students and postgraduates of relevant specialties.
---
Source: