Home
/
Politics and Geopolitics
/
Arctic and Antarctic in modern geopolitics
/
Events
In the Arctic need to work together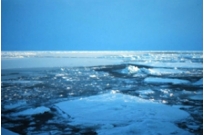 On may 23 OP agreed to establish the International expert Council, which will deal with the problems of the Northern territories.
Opening the discussion, the OP member Denis Dvornikov noted that the issues relating to the Arctic States should adopt the principles of the Northern peoples. "In the old legal codes was a very interesting norm that indigenous peoples can believe in the word, — said the Janitors. — Because the North would always tell the truth."

Experts note that, despite existing between the States of the contradictions and omissions regarding resource development and security issues in the region — approaches to the work of the official leadership of the Arctic Council countries have a lot in common.

"Today, all Arctic States have their own strategies for the development of the region. But if you read them, it turns out that they say there about the same — explains the General Director of the Center for strategic estimates and projections Sergey Grinyaev. — Our task is to find common ground between the parties to the dispute, to make it clear to each other that only together we can solve all these problems".

Grinyaev drew attention to the fact that the Arctic Council needs to be some strengthening of the civil society and took the initiative on creation of the International expert Council on cooperation in the Arctic. On the basis of this structure, according to Grinyaev can be more candid and informal conversations, to resolve various problems and generally remove any questions that do not require formal diplomatic interventions of the Arctic countries, as well as generally to inform the society about which processes occur in the region.

Note that the initiative was supported by the foreign Ministry of the Russian Federation — a round table in the Public chamber called for the special envoy Anton Vasilyev.

Following the meeting in the OP in the work of the International expert Council on cooperation in the Arctic have agreed to participate the specialists from Denmark, Norway, Russia, USA.
---