Home
/
Politics and Geopolitics
/
Sea policy
/
Articles
Alexey Klyavin urged not to create unnecessary burden and encumbrance to the Russian shipping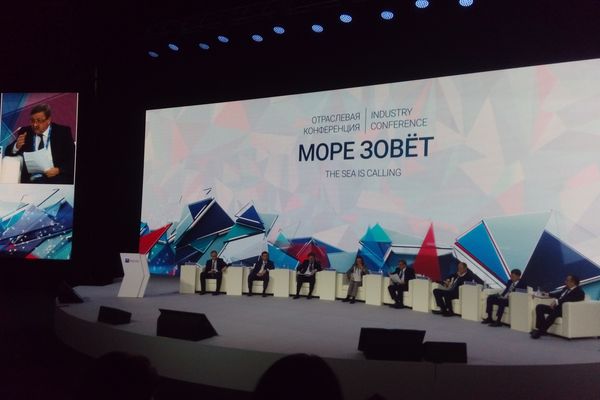 During the meeting, in the framework of the Transport Week conference in 2017 to navigation "the Sea calls!" the shipping community discussed major global trends and problems of the industry market and the competitiveness of the transport fleet under the Russian flag.
Despite the growth of world trade, the freight rates remain at a low level. The market for oil transportation is at a low level in 2011 and the positive trends are expected. This position of the experts associated with serious excess tonnage in the international freight market, which has a negative impact on the level of freight rates in the direction of decrease. This leads to tougher competition for cargo base. And this is the case where we have to win the competition for the goods which are transported by foreign shipowners.
"That today characterizes the market as a whole? This is an introduction of protectionist measures by countries, stricter environmental requirements for shipping and digitalization.
Protectionism is our new reality. After 10 years of ongoing negotiations in the WTO on liberalization of markets for goods and services to date sea States are looking for measures to protect their carriers, decide to protect their national flag. Should Russia follow this path? Within reasonable limits – of course, Yes. Within reasonable limits, we must protect their flag, their fleet in order to make it work effectively and efficiently. Today in the state Duma a bill, which regulates in some part of these issues, including cabotage and transportation under the Russian flag," - said in his speech, the President of the Russian chamber of shipping Alexey Klyavin.
The head of the Association urged not to create unnecessary burden and encumbrance to the Russian shipping, which should lead the revision of the Russian legislation.
"We need a complex solution of all questions connected with the improvement of legislation, elimination of administrative barriers, redundant and duplicative of the requirements of national legislation. And then all of these significant advantages the foreign fleet over the Russian will not. Because we have almost any normative act, an additional article that the Russian Navy carries some extra burden. And this eventually leads to such a negative synergy" - summed up Alexey Klyavin.