Home
/
Politics and Geopolitics
/
Sea policy
/
Articles
Day of workers of sea and river fleet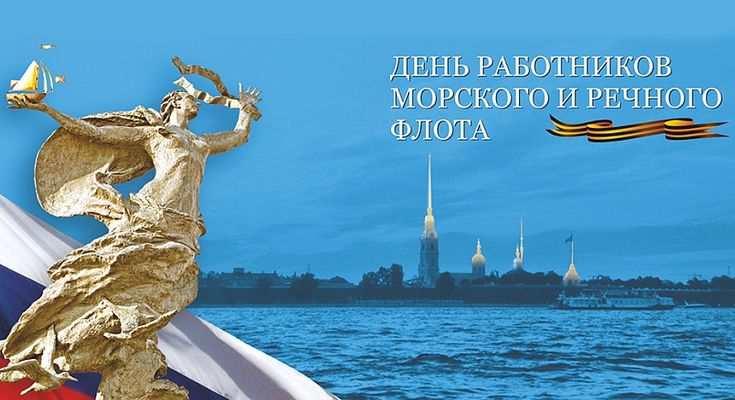 Traditionally on the first Sunday of July Russia celebrates the Day of workers of sea and river fleet. The project "Marine policy" the industry congratulates the community on their professional holiday!
Today, the world economy has pronounced shades of sea, and this sea component every year will only increase. The Maritime economy is not only modern trend but also a huge potential, forming the political balance of power in the world. Water transport, ports - the basis of this potential. We live in a time when 90% of goods in international trade is moved by sea. To change the appearance of the fleet are modern ships and cruise liners. Shipping and port industry change with digital technologies in the Maritime industry there are new competencies, such as Maritime cybersecurity.
Especially I want to say about this unique Maritime career as a pilot. For centuries, because of their callings, abilities, skills and experience pilots around the world are considered the elite of navigation, a special caste. In the area of their competence the Holy of holies – the safety of navigation, the most complex maneuvers, the protection of ecology of the sea. The first pilot who met the ship on the approach to the port state.
We wish that Russia has revived the tradition of a pilot fellowship that our pilots have mastered the new competencies in the niche Maritime cyber security, and, as in former times, have become the hallmark of the Maritime community of Russia in the international arena. To a pilot community came together and successfully passed the transition period.
All employees and their families I wish you good health, happiness, and wave good luck! You are a weighty part of the whole Sea of Russia. Your professionalism and devotion to our work – the basis of the well-being of our great Maritime country. Conquer new frontiers, conquer and raduyte their loved ones. Execution of the long-awaited hopes and dreams, and seven feet under the keel!
Anna Gornova