Home
/
Politics and Geopolitics
/
Sea policy
/
Weekdays
The expert noted a progressive step in the development of national Maritime cyber industry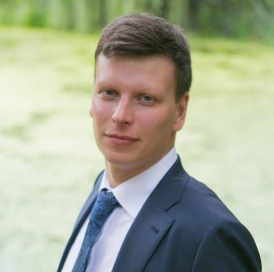 "Despite the fact that the Manual is Advisory in nature, it supports the implementation of IMO instruments in matters of cybersecurity in the Maritime industry, according to which after January 1, 2021, the year cyber risks must be considered in the safety management system (SMS), which is obliged to develop, operate and maintain each company in accordance with the requirements of the International management code for the safe operation of ships and for pollution prevention (ISM code).
The recommendations are aimed at implementing the provisions of IMO Resolution MSC.428(98) "Managing cyber risk in the Maritime industry in the framework of safety management systems", under which, not later than during the first annual verification of Document of compliance company (DSC) after 1 January 2021 must consider cyber risks in the SUB in accordance with the provisions of IMO circular MSC-FAL.1/Circ.3 "Guidance for managing these risks in the Maritime industry" (Guidelines on maritime cyber risk management). The guide contains recommendations for the design, construction, maintenance, and testing of the ship computerized systems, and recommendations applicable to safety management systems (SMS). The guide applies to vessels, the contract for the construction of which is enclosed at the time of January 1, 2021, the year or after this date, unless specified otherwise in the individual provisions of the guidelines.
One of the highlights is that in the Manual there is mention of the need of installation on ships of intrusion detection systems (IDS) and intrusion prevention systems (IPS). This is a significant step forward in this area. This is a positive fact, and in the right direction to minimize cyber risks," - said the expert.