Home
/
Politics and Geopolitics
/
Sea policy
/
Articles
Expert: the problem of the lack of Russian software for shipbuilders, with each year compounded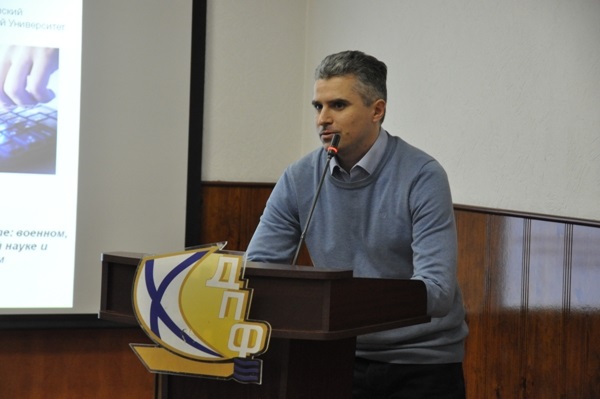 For domestic shipbuilding and ship repair is vital for a modern domestic program. Because of the sanctions, foreign developers refuse to sell software to our shipbuilders. However, the Russian students learn to work in foreign information machines. These problems were voiced by the chief specialist on information technology of the company "Screw" JSC "Center of ship repair "Zvezdochka" Stepan Gavrilov during the all-Russian Round table devoted to the development of digitalization, cyber security in the Russian Navy, organized the all-Russian fleet support movement (MEDEF). His words are quoted by the correspondent of the portal "Marvasti.Ru".
"We do not have access to the most advanced programs. Many software companies sell us their products. For example, such as SolidWorks, Siemens program and others. On our KB are now using Kompas-3d. However, many things in it are impossible to make, and most of the tasks are harder and longer", - said Gavrilov.
He added that at the beginning of 2019, the year the company was also faced with refusals of sales of servers from HP and Intel. Had to shift to Chinese computers such as Huawei.
Also in the domestic market there are no suitable modern software for calculating fluid dynamics and strength.
"Software producers in conversation with us said that they do not expect a large demand for the products under our requirements", - complains expert.
The problem is compounded by the fact that the market is soft there is no single, agreed upon by all of the domestic operating system. Today, there are about a dozen varieties.
"The government should decide on what exactly we need to work: what operating system and software will be used", - said the representative of the ship repair.
According to him, the industry has matured and the personnel problem. Engineers are taught to operate on the same SolidWorks, as with the Russian "Compass" many people know already in production.
At the same time, experienced shipbuilders hard switching from paper to digital.
"Hard is the transition from paper to computer storage. All documentation is transferred to the paper. 3d drawings on request only individual plants are transferred. Basically, all the drawings," - said Gavrilov.
Expert voiced the problems brought to the resolution of the Round table, which will be sent to the transport Ministry, defence Ministry and other associated with shipbuilding and fleet Department.
JSC "cs "Zvezdochka" is the largest Shiprepair enterprise in Russia with a developed structure of industrial branches in the basins of the Barents, White, Azov, Black and Caspian seas.
---