Home
/
Politics and Geopolitics
/
Sea policy
/
Articles
Herman Zverev about the impact of rising fuel prices on the fishing industry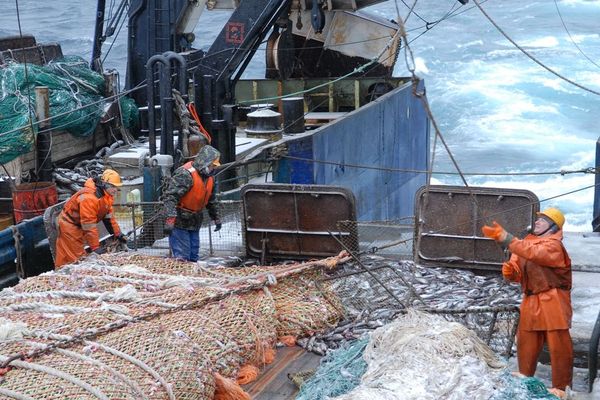 President VARPE German Zverev: "the Increase in fuel prices will lead to a long-term negative consequences for the fishing industry and consumers".
President of the Russian Association of fishery enterprises, entrepreneurs and exporters (VARPE) Herman Zverev has presented the forecast of development of the fishing industry in the conditions of constantly growing prices for fuel.
According to German Zverev, the selling price of diesel fuel has consistently increased since 2010, Rosstat Data show a sharp rise in prices in the period 2010-2012, as well as its constant growth since 2014 So for the last 8 years the price has increased more than in 2 times: from 16 340 rubles per 1 ton to 35 500 rubles per ton.
According to the Association of Pollock in ports and fishing areas an increase in the price of diesel fuel: from 24 000 rubles per 1 ton in 2010 to 52 000 rubles per 1 liter in 2018
For certain types of production fuel costs reach 25% of the cost. If in 2014 the selling price of unidentified fish was 60 RUB/kg in 2018, it has grown to 65 RUB/kg. the proportion of fuel in the cost of production increased much greater 1.5 times, from 9.8 RUB in 2014 to 15.4 rubles in 2018.
As explained by the President of VARPE, rising fuel prices can have much more serious consequences for total cost of fish production, because in the sales price there is a large percentage of transportation costs from delivery of fuel to the fishing areas, the transportation of fish products to the ports to transport products to the retailer.
Herman Zverev has informed that the companies of the fisheries industry predicts long-term negative consequences associated with rising fuel prices: "the Growth of final sales price leads to a decrease in profitability. Businesses lose profit. This means that the entire industry may face an inevitable decline and a subsequent slowdown of the modernization of production processes", - said German Zverev.