Home
/
Politics and Geopolitics
/
Sea policy
/
Articles
The head of the Russian Federal fisheries Agency has offered Putin to create a Russian fish exchange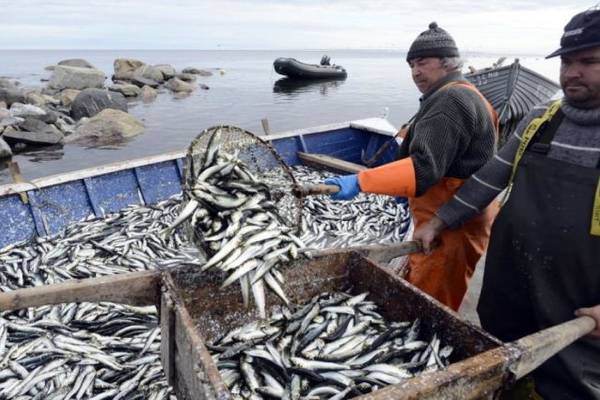 The head of Rosrybolovstvo Ilya Shestakov, at a meeting with Russian President Vladimir Putin proposed to create the country's fish exchange, through which companies can sell their products, according to Interfax.
According to the head of Department, "from the point of view of the fisheries exchange" Russia has great prospects. He noted that thus the most popular fish products, today sold in an Asian auction, will go under the Russian jurisdiction.
Of the company in such case be obliged to partially sell the fish through auction platform, said Shestakov. The implementation of this plan involves the creation of infrastructure, particularly platforms of logistics.
For the first 9 months of this year, the Agency noted that the tax receipts from the sector amounted to about 34 billion rubles, this figure was 10% similar to the previous year.
Shestakov also noted the active development of aquaculture and mariculture, particularly in Primorye and Crimea. In coastal cities bred oysters and scallops. In the Crimea there is an active breeding of oysters and mussels, despite the difficulties that have to face the fishermen, the industry is actively developing, he concluded.
---
Source: http://www.aif.ru/money/market/glava_rosrybolovstva_predlozhil_putinu_sozdat_rossiyskuyu_rybnuyu_birzhu