Home
/
Politics and Geopolitics
/
Sea policy
/
Other
"Christophe de Margerie" training for the first loading of a gas Sabetti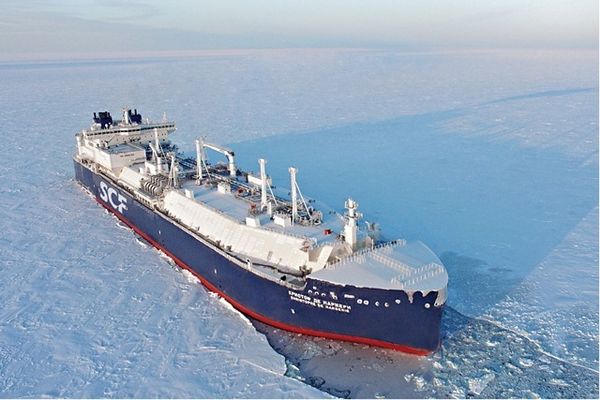 At the seaport of Sabetta, the pilots of the FSUE "Rosmorport" provided pilotage of LNG carrier "Christophe de Margerie" and worked out different options for the use of tugs during mooring of the vessel, according to the November 8 port holding.
For safe mooring of the LNG carrier in ice conditions its wiring is carried out, accompanied by the tugs "PUR" and "Tambey". The work was carried out in difficult weather conditions: ice 8 points, up to a thickness of 15 cm, and the gusts of wind reached 16 m/s.
During the operation, conducted full stop of the vessel at a speed of 5 knots with own engines. Testing of mooring maneuvers are allowed to assess the capabilities of the tugs to determine the level of preparedness of crews and their interaction with the pilots of the Arkhangelsk branch of FGUP "Rosmorport".