Home
/
Politics and Geopolitics
/
Sea policy
/
Articles
Pilots – a single public service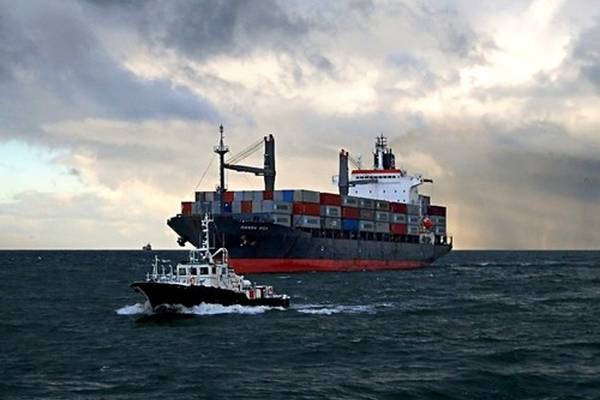 To such conclusion participants of a round table "Ensuring safe pilotage of the vessels (LNG carriers, tankers, etc.) with dangerous cargo in port areas and on complex (including the Arctic) routes. Today's threats", which was held at the Russian state University of oil and gas. Gubkin I. M., ANO the Center for strategic assessments and forecasts. The event was attended by experts and representatives of the Maritime industry, including the first Deputy Chairman of the Russian trade Union of seamen (rpsm) Igor Kovalchuk, chief legal expert rpsm Valery Nefedov and Chairman of the Interregional trade Union of pilots (MPSL) Vladimir Kabanov.
Among the wide range of issues were discussed and the theme of transformation of the system a pilot system in Russia by establishing a single public service. Today in Russia in the profession "pilot" has about 900 employees – a very narrow circle of specialists, whose activity is built differently, some work in government offices, others in private companies. This led to unfair competition between them. Compounding the situation is the imperfection of the existing Provisions for marine pilots, weaknesses and gaps in the regulation of their mode of work and rest, and lack of labor protection Rules marine pilots, taking into account the specifics of their work. All this affects the deterioration of working conditions of pilots and the quality of their training.
The experts participating in the round table agreed that the pilot service – element integrated safety at sea, so the appearance of a well organized management system is the only way to address the legal weaknesses in the public and private companies involving the interests of pilots, and enhance navigation safety in the water areas of Russian ports. They called for the adoption of the draft Federal law "On amendments to the merchant shipping Code of the Russian Federation" in the part of the pilotage, which is currently located in the Ministry of transport of the Russian Federation on the revision.
Note that the Federation of trade unions Maritime transport workers (fpmt), which includes ESL, has repeatedly expressed its position regarding the settlement activities of pilots, since the reorganization primarily affect their social and labour interests, including the right to a safe workplace. According to the Federation, the creation of a single public service will help build a competent authority over the activities of the pilots, to eliminate the competition among the organizations, to send a collection to target the needs and protect the right of workers to safe and decent work.
"We fully support the idea of a legal settlement pilot activities and a focus on this bill with modifications, – said the chief legal expert of the Russian trade Union of seamen (rpsm) Valery Nefedov".
---
Source: http://www.sur.ru/ru/news/lent/2019-02-15/locmanam_edinuju_gosudarstvennuju_sluzhbu_17350/