Home
/
Politics and Geopolitics
/
Sea policy
/
Articles
Paul Fedyaev: will immersion in a digital environment for all sectors of port facilities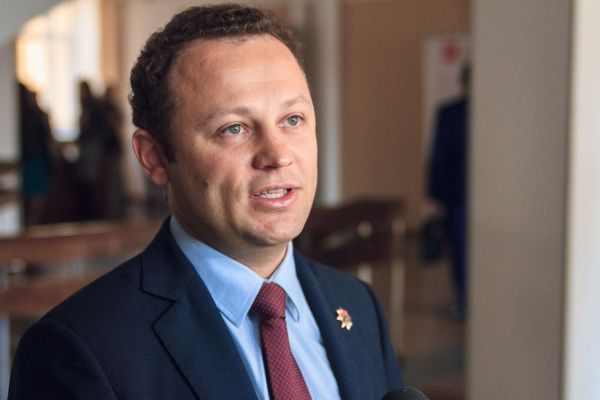 March 1, following the President's address to the Federal Assembly Deputy Chairman of the Duma Committee on transport and construction Paul Fedyaev (fraction "United Russia") has commented on the development of water transport and ports.
"In the President's Message was focused on the development of our ports, marked by a steady growth in this strategically important Maritime countries segment. The power ports of the USSR reached 600 million tons, after the collapse of the country was lost half – 300 million t. Then, beginning in the 2000s, for 17 years the capacity of our ports has grown 3 times. At the time of last year for the first time in the history of the total capacity of the Russian ports exceeded 1 billion tons, exceeding 2/3 of the indicators of the Soviet Union. And this growth continues at the current moment it is already 1 billion 25 million tons. The President has set the task to further develop this potential, including stressed the need for increasing the capacity of railway approaches to the ports of the Azov-black sea basin of more than 1.5% to 131 million tonnes.
The Northern sea route is the key to development of the Russian Arctic and the Far East. It is expected that the traffic on this artery by 2025 will increase 10 times to 80 million tons, it is a global competitive transit artery.
Vladimir Putin noted the launch of a large-scale industrial projects in the Arctic according to the highest environmental standards. Continues an active policy on attraction of investments and formation of active centers of socio-economic development in the far East. The government will continue to create comfortable living conditions for population growth.
Russia's interests in the Arctic a strategically important region will be provided including the strengthening of research, transport, navigation, military and infrastructure. Russia continues to build nuclear-powered icebreakers. The President expressed confidence that our Arctic fleet was, is and will be the most powerful in the world.
One of the leitmotifs of today's Presidential address was the formation of the digital environment in all sectors of the economy, services and the national audit office. Digitization is a powerful factor against corruption, unfair competition. The active introduction of digital technology and platforms is in full swing and requires appropriate regulatory support, while important dynamics and a flexible approach. Maritime transport is now developing digital navigation. Will immersion in a digital environment for all sectors of port facilities, creation of modern services for business in the digital space. Legislators will remove barriers in terms of integration in the legal framework of unmanned vehicles, digitization of the provision of port services. Today the importance of these laws."