Home
/
Politics and Geopolitics
/
Sea policy
/
Articles
How many Russian imported fish?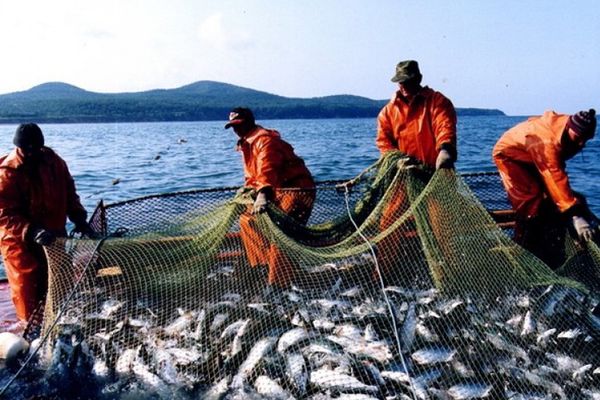 About how many in Russia imported imported fish products and reduce the export of raw discussed the March 15 meeting of the Public Council under the Federal Agency for fisheries.
According to preliminary data Rosstat, in 2017 the volume of production of fish and fish products, processed and canned, amounted to 4 thousand 152 tons, which is by 123 thousand tons (3 %) more than in 2016. The volume of export of fish, fish products and seafood, according to preliminary data Rosstat, in 2017 amounted to 2 140 thousand tons, which is 228 thousand tons (12 %) more than in 2016. In monetary terms, the exports in 2017 amounted to 4 402 million. U.S., at 648 million dollars. USA (17 %) more than in 2016.
The volume of import of fish, fish products and seafood, according to preliminary data Rosstat, in 2017 amounted to 595 thousand tonnes, which is 83 thousand tons (16 %) more than in 2016. The growth in imports in 2017 compared to 2016 is:
Faroe Islands + 64,1 %
China + 20,8%
Greenland + 24,1%
Vietnam + 12,6%
"Production of fish products is high, but it includes the share of imported fish, which is processed in Russia and thus affect the number of domestic consumption of fish per capita. Directly today can not, but through these countries and Belarus we have continued to take fish from the sanctions of the States. In monetary terms, the imports in 2017 amounted to 1 905 million. USAthat on of $ 286 million. USA (18 %) more than in 2016. Actually from 2 to 140 thousand tonnes of fish production of almost 1 million tons is raw sugar, which is exported from Russia at zero duty and VAT in China and Korea. There are processed and then how the finished products of these countries fills the markets of Europe. While reducing commodity exports in tonnage of at least 50%, if this volume will be exported in the form of finished products, we get an increase in money terms at $ 2 billion. Today, these $ 2 billion remain in China and Korea. Instantly change the situation impossible, but at the end of 2017, the Agency and the agriculture Ministry have already begun this work. The mechanisms are there," - said the head of Department of economy and investments of the Agency Mikhail Medvedev.
During the discussion of goals and objectives Public Declaration of the Agency in 2018, the meeting highlighted the need to create a sectoral system of reporting users of aquatic resources. As it turned out, the system of statistics of the Ministry of agriculture and Rosstat does not always coincide. Moreover, today the small and medium-sized business you can not report. But since fishing is a component of the food security of the state, statistics and reporting in this area is necessary. In this regard, the Department intends to develop a branch system of monitoring of water biological resources, surveillance and control of activities of fishing vessels. All the procedures of filing reports for users – citizens and legal entities will be simplified by the possibility of submitting data over the Internet. Electronic field journal will become a common practice.
Anna Gornova