It is located at the intersection of the Northern Dvina embankment and the streets of the resurrection.
The initiator of perpetuating the memory of many generations of white sea pilots was made by Arkhangelsk branch of FSUE "Rosmorport". The company financed the making and installation of the memorial sign. The author of the composition became the deserved architect of Russia Igor Skripkin. The composition is in the form of bow and helm, surmounted by the North star.
The official birth of the pilotage service refers to the beginning of the XVII century, when the Royal decree was permitted to the Arkhangelsk port and take in the sea of foreign merchant ships. Arkhangelsk in those days was the only seaport of Russia.
Opening of a memorable sign was given to the Deputy General Director of "Rosmorport" Alexander Smirnov.
— Opening pilot sign is a tribute to the important marine craft. The pilots are only the most loyal of the sea people who have passed extensive training.

And it is very symbolic that this sign appeared in Arkhangelsk, — said Alexander Smirnov.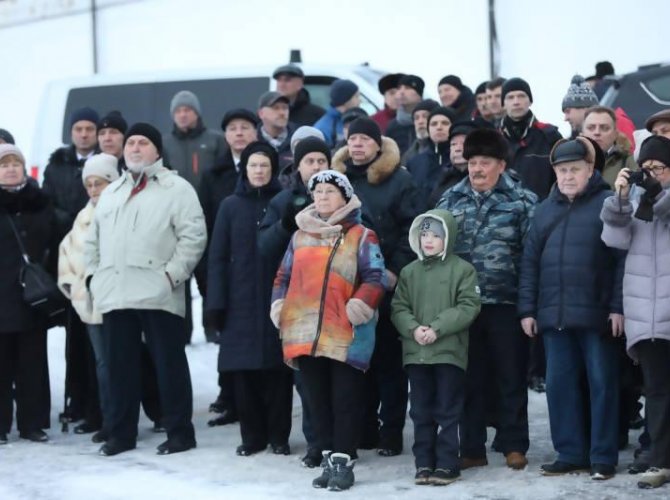 The representative of the Governor of the Arkhangelsk region for the development of the Arctic Lev Leviticus in his speech said that the opening of the sign marks a long and glorious history of Arctic activities in Russia.
— In the history of Arkhangelsk has always been claimed by the government as strategically important object. This is particularly evident in difficult times. Now we see that the city is paid a lot of attention from the leadership of the country, and we hope that through the implementation of new plans Arkhangelsk will reach a new stage of its activity, — said Lev Leviticus.
On behalf of the administration of Arkhangelsk, the audience asked the Deputy mayor — chief of staff Nikolai Evmenov.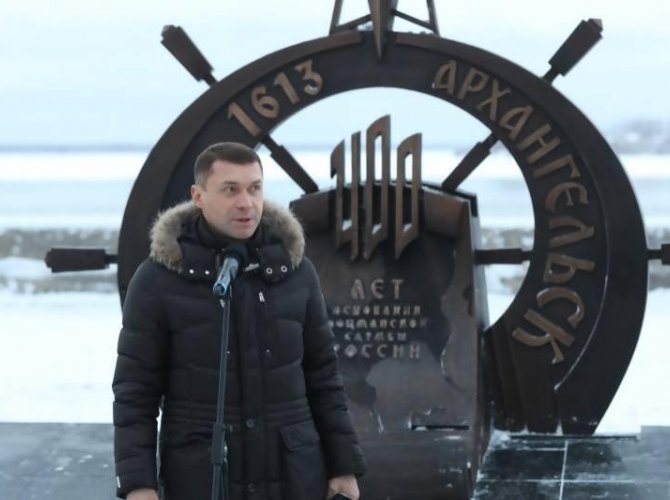 — This sign represents the respect for the profession and seamanship, and is a monument to those who have contributed to the development of Arkhangelsk as a port city. It is very important that there are representatives of the younger generation Arkhangelsk. In the future one of these kids will inherit the good tradition and will be the successor of the glorious. I want to thank everyone who contributed to the work on the monument and to convert their creative ideas in beautiful artistic design. I'm sure this place will be revered as among those who have chosen a profession related to the sea, and among the rest of the town, and the sign will be included in the system of tourist routes associated with the Maritime history of Arkhangelsk, — said Nikolai Evmenov.
At the end of the ceremony the Orthodox rite of consecration of the composition, which made Dean of the Church of St. Nicholas Archpriest Alexander Kozaryk.

Source: https://www.echosevera.ru/2019/12/18/5dfa303deac9121ed74583b3.html