Home
/
Politics and Geopolitics
/
Sea policy
/
Other
Victor Deryabkin, the Mandatory presence of Russian citizenship extended to captains of ports and port control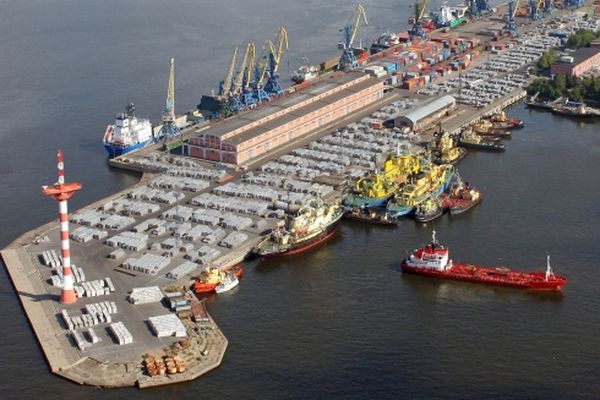 20 December, the Duma passed the bill № 951458-6 "On amendments to the Code of inland water transport of the Russian Federation and the Federal law "About seaports in the Russian Federation and on amendments to certain legislative acts of the Russian Federation". The amendments are commented on member of the Committee on transport and construction, head of section of Maritime and river transport of the Expert Council Victor Deryabkin.
"Prior to the entry into force of the rules adopted today require the presence of citizenship of the Russian Federation on Maritime and inland waterway transport only apply to captains of ships, certain categories of commanders of ships and for marine pilots and pilotage on inland waterways.
The bill the requirement of citizenship of the Russian Federation supplemented and extended to persons holding the position of captain of inland waterways basin, captain of the seaport, and persons engaged in port state control and VTS personnel (management service the movement of ships in the seaport).
Thus, lawmakers extended the list of officials of the marine and inland water transport, who have access to information constituting a state secret, including those involved in ensuring the mobilization readiness of water transport and may have inside information about the goods transported, including freight of the Ministry of defence.
Currently, the regulation of the list of facilities and organizations to which foreign nationals are not eligible to be recruited is carried out by the Russian Federation Government Decree of 11 October 2002 № 755. Also emphasize that in accordance with article 1 of the Federal law of July 9, 2007 № 16-FZ "About transport safety" act of unlawful interference in the security is recognized as a wrongful action (inaction), including a terrorist act that threatens the safe operation of a transport complex, which entailed infliction of harm of life and health of people, material damage or created threat of occurrence of such consequences. For water transport the transport infrastructure related, in particular, objects of communication systems, navigation and traffic control vehicles."
Anna Gornova