Home
/
Politics and Geopolitics
/
/
Analytics
Diagnosis, treatment, and prevention of novel coronavirus infection COVID-19. Guidelines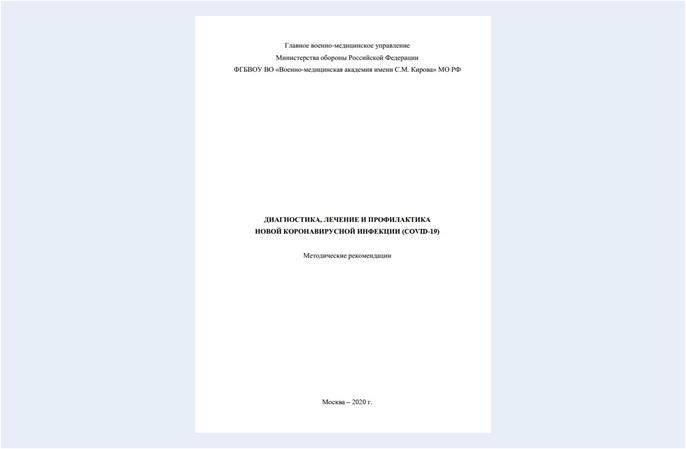 The beginning of 2020 was marked by the rapid spread of the new coronavirus infection (COVID-19) in Asia, America, Europe, and the active introduction of the causative agent into the territory of the Russian Federation with the emergence of the threat of penetration of the infectious agent in the unit and the ability of the disease among soldiers.
The first outbreak COVID-19 occurred in December of 2019 in the people's Republic of China with the epicenter in the city of Wuhan (Hubei province).
The international Committee on taxonomy of viruses 11 Feb 2020 appropriated the official name of the causative agent – SARS-CoV-2. World health organization 11 Feb 2020 gave an official name to a new infectious disease – COVID-19 ("Coronavirus disease 2019").
A new disease has set all of the military experts of health of new tasks related to prevention, rapid diagnosis and providing medical care to patients. The data about epidemiology, etiology, pathogenesis, clinical and laboratory diagnosis, and prevention and therapy of this disease as the study will be expanded and supplemented.
The recommendations presented in the document are based on actual data published by who, Chinese, American and European centers for disease control in the treatment and prevention of this infection, and temporary methodical recommendations of the Ministry of defence, the Ministry of health and Rospotrebnadzor of Russia.