Home
/
Politics and Geopolitics
/
/
Articles
Why all the concerns about COVID-19 with no fears at all, but about prejudice?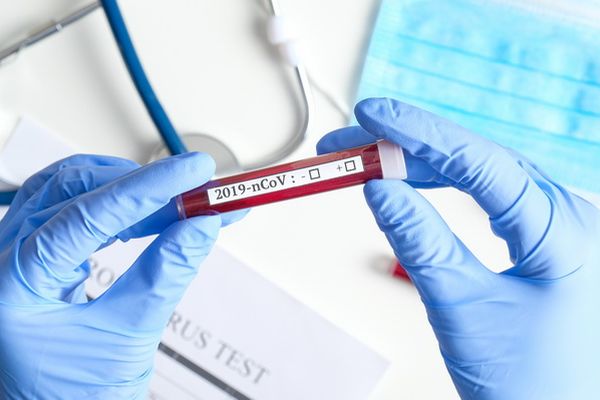 2020 – the year of the pandemic are subject to change. And although the world is already at the stage of "humility" with a global disaster, we very vaguely represent what will be our life without masks, sanitizer and frightening statistics.
This is quite natural, and in some sense necessary: we feel and understand that things will never be the same, and thoughtful reflections on the future help us to cope with real - like, among other things, to find out the economic risk and understand the potential.
Quarantine will leave its mark. People get used to digital education, and services food delivery will be a very long time in the top, as well as about the professions of the courier "Yandex.Food. But what's next?
However, every second you need to remember one thing: many of our "modern" predictions will be wrong tomorrow. But how to understand, what of them?
When a catastrophic event is not familiar to us or is it only gaining its momentum, it is difficult to "read between the lines" and even harder to imagine what the next unpredictable events and how they will affect what changes happen now. As this moment should remind us that the most important events are those that occur spontaneously and with little warning - as the coronavirus.
Seductive but easily double the loud statements: eSports will replace football and basketball, cinema will never return, and telemedicine will become the new norm.
Anything is possible, but take a closer look at the final predictions about permanent changes are simply extrapolations of recently observed trends, driven to some extremes. In other words, the future will be like is a new real – only much more.
In early 2009, in the midst of the great recession, Time magazine declared the era of the "End of excess". Consumption is in the form of a recession. "The party is finally, definitely over" - so Kurt Andersen optimistically described healthy social reboot, marked by a more moderate and eco-friendly approach to Autonomous consumption.
It turned into a new trend. "Reluctance to spend may be legacy of recession", - thought analysis conducted in August 2009 in the New York Times. To summarize the expert views, the article claimed that "the recession endured so long and spread pain that has seeped into the culture, downgrading expectations, sotuminu assumptions about the future and destroying the desire to buy." And experts predicted that the resulting thrift would not be a passing trend, and it happens Vice versa.
Instead of global thrift, the people moved to consumerism. Consumer spending grew by about a third from 2009, with approximately $ 10 trillion a year to $ 13.5 trillion last year, and they still account for over two thirds of all economic activity. The credit card debt has decreased for several years after the great recession, but since 2011 has been growing steadily and reached a record high in 2019. Global sales of luxury goods in the world has more than doubled.
This does not mean that nothing changes. Even after September 11, people have become more responsible approach to air transport, this does not mean that in society, there is a fear of planes. Just like after the great Recession, no one was pushed to the background the desire to buy and own.
In other words, the world will indeed change, but not in the way we think. Because if you consider a time interval of 12 years, not 12 months, there will be other things - good and bad - that you can't anticipate, but it will have some influence, even indirect, to what you predict.
Sartakova Xenia