Home
/
Politics and Geopolitics
/
/
Articles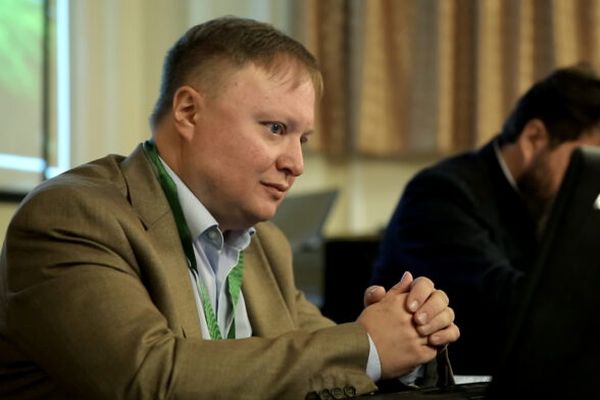 Viewers of one of the videos on my YouTube channel asked questions about whether we, critics of the quarantine dictatorship and forced vaccination, have our own action plan to combat covid. These questions, of course, are being asked at the wrong address, since the fight against epidemics and viral infections is, in general, a narrowly special topic.
And all of us, except for narrow specialists, are amateurs in these matters.
I replied to my viewers and readers that there is a strategic plan, and it even concerns not only Russia, although it is primarily Russia. It is called the "Russian Ark", was released for the first time in early 2020, that is, before the covid outbreak, and is now available in stores as a separate book. This collective work, among the authors of which there are also doctors, gave accurate diagnoses and recipes for what is happening, and in relation to the coronavirus epic, it even became somewhat prophetic.
However, as for the tactical plan to combat the coronavirus, we have not developed it. Its development would require the involvement of those very narrow specialists, and first of all it is them.
Nevertheless, I tried to formulate theses that would describe a different policy than in most countries of the world, including the Russian Federation, more adequate than today, to combat the virus and its attendant troubles.
Experts who propose strategic development programs, in general, have to think about everything and, in a certain sense, look for answers to any questions – so I decided to just imagine what the ideal policy could be in relation to such a virus as covid-19.
In general, I have repeatedly expressed my position in a number of interviews and articles. Such as: a recent interview for Karaulov-life, a sensational article in the newspaper "Tomorrow", and last year a very resonant conversation on Business online. But this time we are talking about a very specific tactic.
Here are these 7 theses.
The abolition of lockdowns and restrictions within the country when regulating the flow of people from countries where the virus is rampant.
The use of budget funds and reserve funds of the Russian Federation not to information campaigns, establishment of surveillance and control over the population, the introduction of artificial intelligence under the pretext of the pandemic, but for a real treat sick people with a focus on prevention of complications (cloning best practices best covid-Klinik — up to direct transfer methods; primarily 52 hospital in Moscow).
The use of old protocols and regulations of the Ministry of Health of the USSR to check and bring to the state of readiness of existing and new vaccines, including foreign-made vaccines-it is necessary to throw all the forces of virologists, and work as much as necessary, and not as much as the authorities require.
Dismissal of those officials, including the resignation of the mayor of the capital, who made the greatest number of mistakes or made deliberately harmful decisions in the fight against covid and in the accompanying campaigns.
The investigation of the FSB and the IC in relation to the secret development of private and public-private corruption-related businesses associated with covid is the punishment of those who started it, if possible, the application of financial and other sanctions against those entrepreneurs who have enriched themselves on artificially created businesses that serve the decisions of the authorities on covid.
Recognition of the harmful "optimization of healthcare" of the Russian Federation in the 2010s, punishment of its ideologists and officials responsible for it up to prison terms.
Creation of a presidential council consisting of the best virologists and epidemiologists, which is not subordinate to intermediate authorities – and has the authority to develop a plan to combat covid and new epidemics, in case of their occurrence, as well as updated regulations on the behavior of medical and sanitary authorities in the conditions of epidemics. The Council should review the measures currently used (masks-gloves, vaccination with available vaccines, self-isolation, remote forms of education and work, etc., etc.) and give really scientific answers to the questions of how and what should be done, obtained during verified experiments and open scientific discussion. (The idea of such a council was first proposed, as far as I know, by Professor Gundarov).
These 7 theses that came to my mind, of course, do not give an exhaustive and even more detailed competent answer to the question. But they are a kind of ideological stuffing for discussion. I don't pretend to be more than that.
It would be correct for such theses to be formulated not by three or four people, but by many concerned citizens. So that they are discussed, and not only by politicians. Of course, such proposals should be critically checked by specialists and those who have accurate information and statistics necessary for making verified management decisions. By the way, the 7th thesis is devoted to this: the creation of a mechanism-an institution that would make it impossible to turn amateurish and "frivolous" ideas into politics and, accordingly, into the cause of human suffering.
The dilettantism of the speakers should not confuse anyone. In the end, we see that the situation is really controlled by amateurs - both at the global level and at the level of Russia.
Amateur publicists have every right to formulate ideas, offer solutions – but it is necessary to limit amateurs in their ability to make decisions, even if these amateurs are invested with power.
This raises the question of political will. A fork is visible in front of us.
Or the dilettantism of the authorities in sovereign states will lead to the fact that transnational forces will impose, citing some aggravated global problems, a redistribution of power in favor of international structuresthat are supposedly more competent, although in fact it is difficult or even impossible to prove their competence. But no one will prove it, but they will simply push their will through an open order.
Or this dilettantism will lead to the fact that the societies themselves, the nations themselves, will put forward scientific and public bodies from their environment that will remove the problem of incompetence, confusion and panic. But in order for this to happen, the political will of the supreme power is needed. The key link is not international officials, especially not global financial players, but also not sanitary doctors, who are now responsible for essentially political decisions . The key link is precisely the supreme power. It is her responsibility, it is her duty – to create not just another bureaucratic structure, but institutions capable of setting and solving complex tasks, which means saving for the health and safety of millions of people.
---
A source: https://izborsk-club.ru/21390