Home
/
Politics and Geopolitics
/
USA in global affairs
/
Articles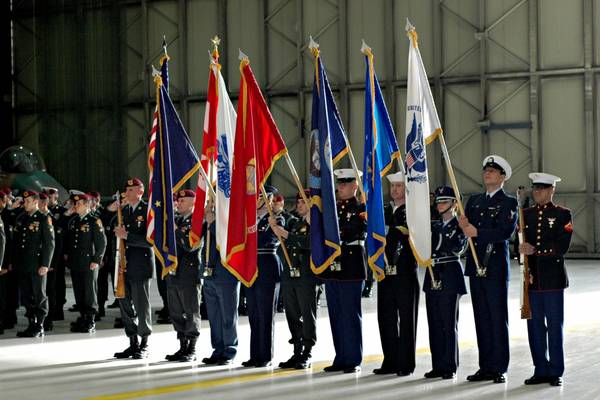 The" National Military Strategy", approved by the Chairman of the KNSH in 2018, specifies the tasks and main directions of the development of the country's armed Forces, reveals the ways, forces and means necessary to defend the interests and protect the territory of the state, achieve superiority over the enemy that threatens the United States, allies or countries friendly to the United States, defines long-term military goals. In addition, this document establishes the direction of military activity, defining a list of interrelated military goals and concepts of joint actions, on the basis of which the commanders of the joint commands and the ministers of the types of armed Forces determine the necessary needs. The Chairman of the KNSH, for his part, makes a risk assessment based on the analysis of the expected opportunities.
The command of the educational and Scientific Research of the SV has developed a series of conceptual documents that set out views on the conduct of military (combat) actions of an interspecific group of troops (forces) in all operating environments: ground, air, sea, outer space (physical environment). In addition, information and cognitive (socio-cultural) are considered as the means of conducting military (combat) operations.
ensuring information superiority;
deterring opponents from starting a war;
defense and interaction with allies.
The main goal is seen in the dominance of the American armed forces in the network environment by increasing their cyber potential and organizing effective deterrence of opponents. The plans of the military department provide for a significant activation and ensuring the continuity of network operations, imposing confrontation on opponents and creating unfavorable conditions for their functioning in all segments of the global electronic environment. At the same time, the US Department of Defense actually reserves the right to launch preventive cyberstrikes against network objects that threaten the security of American systems.
A maneuver in the depth of the combat formations and behind the enemy's rear is a preemptive measure that will be used by the MTR in order to influence the situation and create problematic moments for the opposing side. It is the ability to influence the situation in the task area that will be attributed to the critical capabilities of the MTR.