Home
/
Politics and Geopolitics
/
Direction materials
USA: conspiracy dreams come true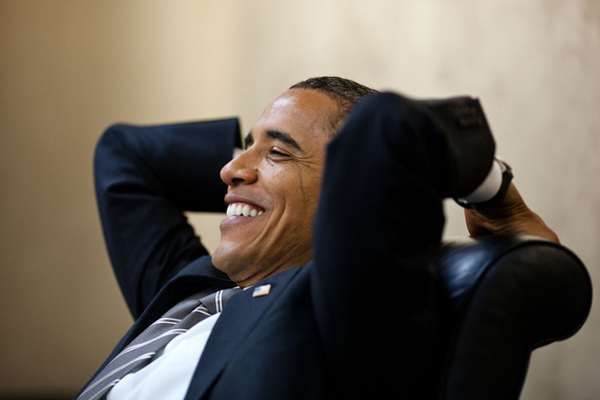 Material posted : Administrator Publication date: 14-04-2015
Many are now

talking about

expansion and

messianism

US

,

but few

talk about

that

in the United States

began to emerge

a new

political system

.

According to experts

, the initial

point of reference

- the tragedy of

9/11.

Congress

, the president

losing

its former influence

(even

before

their power

was the place

par

).

New

whales

USA

-

security services

, billionaires

and clans

.
The American political system interested parties in the congress, lobbyists, billionaires directly on the move dubb, the Pentagon, corporations and the higher ranks of services of national safety.
At you sometime was such - you realised, what are insufficiently qualified for this or that task, but fathomed, what someone should make it? Allow me to tell that I nevertheless fathom, briefly: now we observe, how on the basis of the events which have followed for 9/11, the new American political system, at which, truth while there is no name is born. And here that is strange: demonstrations, let and rudimentary, - everywhere, however we cannot realise it.
I will concentrate on five areas in which weak outlines of this new system are guessed let still: political campaigns and samplings; privatisations of Washington at the expense of "marriage" of corporations and the state; delegitimizatsii our traditional control system; an expansion of rights and possibilities of services of national safety, an untouchable fourth branch of authority; oblivion of a principle "We - the people".
Samplings in the USA
Esteem news about presidential election of 2016 - you will feel sensation of a deja vu. With a word "samplings" are connected by two surnames: Clinton and Bush. If someone from them pobedit in 2016, and then - in 2020, it means that Bushs or Clinton family rulit the state throughout 28 of last 36 years.
In the paper "Why rivalry on samplings-2016 will be equal" Nejt the Game notes that, despite leadership Hillari Clinton in democratic primary samplings and absence of serious contenders, she can lose general election. Its opinion is based on popularity Clinton among voters since 1990th years on the present, writes the publication TomDispatch.com.
Let's observe prajmeriz which will take place this year. First will pass among small group of millionaires and billionaires which directly or oposredovanno will enclose million dollars in "the" candidates. Sites of negotiations prajmeriz - the present resorts: Las Vegas, Ranch the Mirage in California and Si-Ajlend in Georgia. The sums which are put in election campaigns, increase every year, writes.
The world declares war the USA?
The presidential operating period-2012 has managed in 2 billion dollars, operating period-2016 cost, predictably, will pass for five billions. For comparison, in 1956 when Eisenhower has been elected for a second term, operating period conducting has managed in 13 million dollars.
State secretary Hillari Clinton has decided to create own post system for government work. That is the madam Clinton has decided to privatise a way of communication. If it was a question of Cairo, anybody would not be surprised. But such intention of the state secretary can be only an iceberg apex.
Today, later 13 years after 9/11, almost all spheres of life of Americans have undergone to privatisation. Military men cannot be at war without the friends-corporations any more which build baselines, forward mail and train soldiers. Point a finger at everything - and it will appear that it "something" already partially or is completely privatised. The birth of a new order has found the reflexion in the modest personal solution Hillari Clinton about creation of the post agent.
Deligitimizatsija the congress and presidency
Americans lose faith in three classical branches of authority. In 2014 the share of citizens of the USA trusting to the Supreme court, has fallen to record 23 percent, to the president - to 11 percent, and to the congress - to improbable five percent. That they at all do not trust these institutes, 20, 44 and more 50 percent accordingly admitted.
Last years the congress itself delegitimiziruet. That body that once safely declared war, now discusses possibility of conducting operations in Syria, Iraq and other states thus that war there already goes. And essential change of a situation will not occur without dependence from the congress solution.
Today "the small government" republicans and "the big government" democrats can agree only about one: to a support of army and services of national safety. And the president who has come to power, promising to finish tortures in prisons and to provide a full transparency of the state institutes, throughout six and a half years identifies itself with CIA, ANB and other bodies.
Lifting of services of the national safety which have become by the fourth authority "One" branch of the government it is obvious on a game: it becomes more and more independent of any control. This "branch" makes the solutions independently, without looking back at Washington. However, though symptoms of this process obvious enough, to the phenomenon - to creation of the fourth branch of authority - it is given to insulting few attention. During an epoch of war with terror of service of national safety come into the own. Per se, in States has appeared second polnoformatnoe the Ministry of Defence: and both the Pentagon, and "half-and-half" have got own sets of private corporations, lobbyists and sympathising politicians.
Espionage on a global scale, including, and for own citizens, is a present shame of the modern state. Not so long ago, for example, it became known that CIA has spent years for cracking enciphering system iPhones and iPad. That is "bezopasniki" attack even the American corporations though the essential unit of a flow process and is necessary to China. Such behaviour - in the nature of things during an epoch of a reinforcement of national safety.
In a XIX-th century Americans got out on streets with such determination to change a state of affairs which could not ruin neither plutocracy, nor rupture between poor and rich, bribability of politicians. Today reaction of the public to the majority of things is silence. The motto "We - the people" has justified recently itself only three times: this traffic "Capture Uoll-Strit", traffic of tea drinking against the certificate of 2008 about extreme economic stabilisation and some reforms in the field of medical insurance, and also protests in Ferguson where the white policeman has shot the black teenager.
We can Sometime fathom, how the society has come to that name a tacit consent. While I can tell the following: this period - something is not simple one of versions of a current policy, and new. The American political system interested parties in the congress, lobbyists, billionaires directly on the move dubb, the Pentagon, corporations and the higher ranks of services of national safety.

Translate: Natalia Sineva
---

Source: <http://www.pravda.ru/world/northamerica/usacanada/11-04-2015/1255910-usa-0/>