Home
/
Search
Author:

Pankratenko Igor N.
Found:
86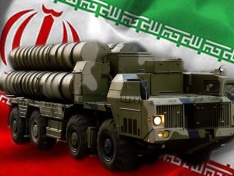 Проект:
In true Israeli style diplomacy on Russia once again started the pressure in the issue of further development of Russian-Iranian relations. The unprecedented statement by Israel's Ambassador to the U.S. Michael Oren for a meeting with a delegation of regional leaders of the Russian Jewish Congress makes us think that the current pressure on Moscow in its cooperation with Tehran will take the greatest possible character.
25-05-2011 Pankratenko Igor N. 4362 0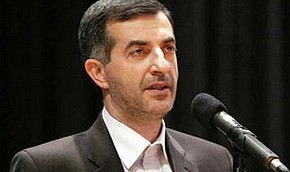 Проект:
Any permutation in the higher echelons of power of the Islamic Republic of Iran generates a lot of rumors and versions. Moreover, the variety of these versions can be the envy of any writer fiction novel, it was too bizarre of a conflict presented in other "scientific experts". Such "analytic Iranian studies" in the face of some of its members are now enriched the folklore, if earlier, in respect of some news reports (citing "a credible and reliable witness") about Iran we said "lying like an eyewitness", in relation to a separate "analytical review" is appropriate to say: "lying like an expert.
27-04-2011 Pankratenko Igor N. 3281 0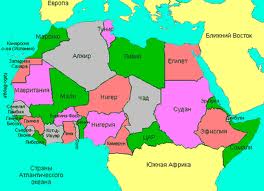 Проект:
Great Arab Revolution
Analysis of the situation of the last month suggests that the U.S. plan to reformat the greater Middle East has reached the limits of their capabilities. There is no reason to assert that he is fully and exactly as expected its authors. Blitzkrieg democracy in Libya and Syria failed, and the situation of Yemen full of obscurity, although the country's transition under external control, Saudi Arabia is becoming more apparent. In other States, the situation comes back to normal. Game over?
20-04-2011 Pankratenko Igor N. 3253 0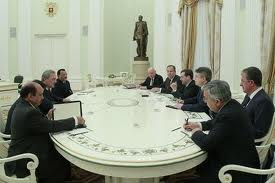 Проект:
Great Arab Revolution
Reports of the meeting held on 25 March between the President of Russia Dmitry Medvedev and Minister of foreign Affairs of the Kingdom of Saudi Arabia (KSA) Prince Saud al-Faisal were extremely skimpy and fit in a couple of paragraphs of news feeds as Russian[1]and Arabic[2] news agencies.
09-04-2011 Pankratenko Igor N. 3098 0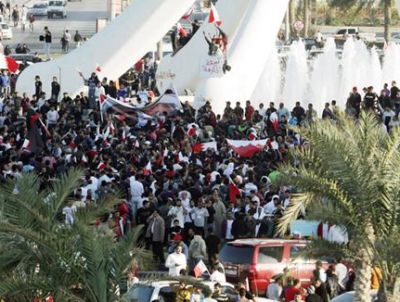 Проект:
Great Arab Revolution
The tragedy of Japan and the events surrounding Libya is "scored" in the information field of what is happening in Bahrain. However, the events of the already full can not be named – after the brutal crackdown on Pearl square, mass arrests even in the hospitals, full-scale Stripping the punitive forces (including other States) and Shia parts of Sunni communities – it is possible to say that the opposition are suppressed. And these events have become history. So, it's time for analysis and conclusions.
08-04-2011 Pankratenko Igor N. 3235 0
Проект:
New information and analytical magazine about modern Line, about the Iran-Russia though is their present and boddam. For a wide range of readers interested in obtaining objective information about the situation in and around Iran.
05-03-2011 Pankratenko Igor N. 4245 0