Home
/
Search
Author:

sokolov
Found:
2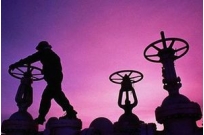 Проект:
Markets: estimates and projections
Recently an acquaintance shared with me a very interesting video on Youtube. It was a recording of the lecture, canadian economist Jeff Rubin at the International Center of Management of Innovation(CIGI). Jeff Rubin has long been a leading economist of canadian investment Bank CIBC World Markets. In the early 2000s, he was able to predict a sharp jump in oil prices that occurred a few years later in 2007-2008.
10-09-2013 sokolov 2709 0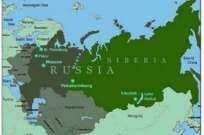 Проект:
Markets: estimates and projections
Infamous during the tsarist and the Stalinist era, as a place of exile from which no one returns, Siberia is now being touted by government as a storage room for future growth. It is in the East and not the West, according to the Russian government, lies the potential for the development of the country.
24-08-2013 sokolov 3163 0