Home
/
Search
MATERIALS BY TAGS: Armenia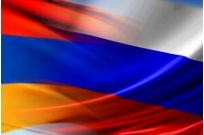 Проект:
Russian-Armenian partnership
Why Armenia seeks to join the European Union, as the situation in the middle East affects the relations between the countries of the Caucasus and the change of foreign policy of Moscow in relation to Yerevan, "Voice of Russia" said the Director of the Center for strategic estimates and projections Sergey Grinyaev.
18-08-2013 admin 1341 0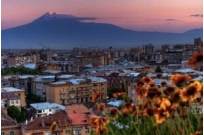 Проект:
Russian-Armenian partnership
Political life in the world in General and Eurasia in particular — proceeds according to the same laws. And with rare exception it is — the laws of show policy. For example, officials of the European Union amid growing economic and social problems decide which container is better to pour the olive oil in the restaurants while in the parks of Lisbon already break the vegetable gardens. In the U.S., with concern engaged in the legalization of same-sex marriages at the Federal level, but "franchise" slavery prefer to keep quiet.
29-07-2013 admin 1829 0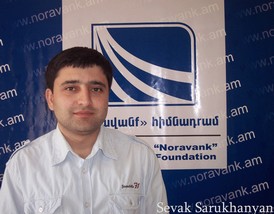 Проект:
Russian-Armenian partnership
Central to the discussions during the August visit of Russian President to Armenia was occupied by an agreement on the prolongation of deployment of Russian military base in Armenia. However, no less important agreements in the energy sector.
09-11-2010 admin 2239 0