Home
/
Search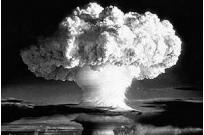 Проект:
While powers possessing nuclear weapons, just five – Russia, USA, China, UK and France. But soon to this list can be added India, which expanded its program to enrich uranium. Experts believe that new Delhi seeks to limit China's influence in the region, with a nuclear arms race will inevitably get involved Pakistan, which is fraught with tremendous risks for the world.
22-06-2014 admin 2893 0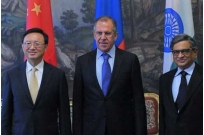 Проект:
The future of Russia and the world: estimates and projections
A couple of weeks ago Moscow and Beijing signed a 30-year agreement worth $ 400 billion on gas supply from Russia to China by pipeline. This transaction may result in the restructuring of international relations based on resources. To the agreement began to look at India, which pays dearly for imported gas.
07-06-2014 admin 3095 0