Home
/
Search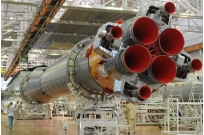 Проект:
New in Science
In Russia, work is underway on the development of new methane engines, which are designed for launch vehicles heavy class. About it journalists were told by Oleg Ostapenko, who served as head of Roscosmos. This statement he made, speaking at Taurida national University. Vernadsky. He noted that sanctions by the US will not affect the implementation of Russian space projects and programs. Noting that Roscosmos is ready to cope with these problems, and the country has a very great potential for exploration and without foreign partners. According to Roscosmos plans a new super-heavy rocket, which must be created in our country, will have to display in a space up to 190 tons of payload.
22-06-2014 admin 2969 0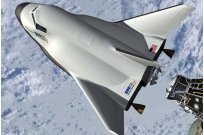 Проект:
New in Science
While Americans are in the middle of the last century was frantically thinking how to keep up with the "evil Empire", onaya was full of slogans: "Komsomol – on a plane", "Star space". Today, the U.S. easily launch kites spacecraft, our can only surf until, perhaps, the Bolshoi theatre. Versed in the details of the Naked Science.
22-06-2014 admin 2407 0