Home
/
Search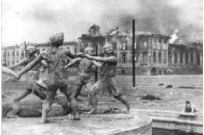 Проект:
The Armed Forces of the Russian Federation: yesterday, today and tomorrow
Study of the development of the art of war the red Army in the battles against Nazi troops in 1941 – 1942, is relevant. And Moscow (30.09.1941 – 20.04.1942.), and Stalingrad (17.07.1942 – 02.02.1943). the battle in the great Patriotic war and the second world war entered the history not only of the Soviet Union and its red Army, but also the entire world community.
31-01-2013 admin 4906 0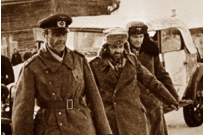 Проект:
Exactly 70 years ago, on 31 January 1943, Stalingrad was captured the commander of German 6th army field Marshal Friedrich von Paulus, the author of the plan "Barbarossa" – the attack on the USSR.
31-01-2013 admin 2890 0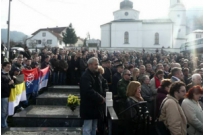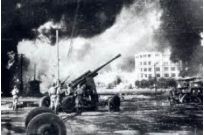 Проект:
On the national idea
2 February 2013 the peoples of the former Soviet Union will celebrate the 70th anniversary of the battle of Stalingrad, complete with anxiety and hope was expecting the peoples of not only the Soviet Union but all over the world.
23-01-2013 admin 3142 0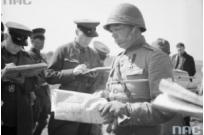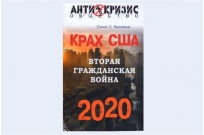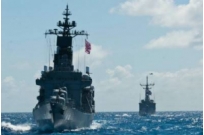 Проект:
As announced on January 8 the task force of the liberal democratic party of Japan on defense, military budget of the country may be increased in excess of 100 billion yen ($1.15 billion). Three of the five scenarios considered by the defense Ministry recently involve the self-defense Forces ready for action against the people's liberation army (PLA).
16-01-2013 admin 2961 0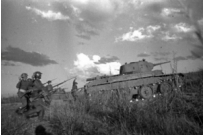 Проект:
The Armed Forces of the Russian Federation: yesterday, today and tomorrow
In the summer of 1939 on the Mongolian-Chinese border there was a trial of strength between the USSR and Japan. Khalkhin-Gol was the beginning of military leaderís career of Zhukov, hitherto unknown to the corps commander. The experience of Khalkhin Gol was studied by the Germans in the preparation of campaigns against France and the Soviet Union.
10-01-2013 admin 5011 1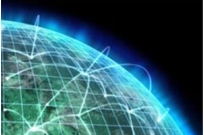 Проект:
New in the military
We present the readers of the article published in 1989, marked the beginning of discussions about the "war of the fourth generation". Since that time, this topic has received a rapid development in many articles and books that continue to emerge in the U.S. and other countries. This article is interesting because it articulated many of the issues that became the subject of further discussion. Acquaintance with it is necessary to understand the modern state of Western military thought.
04-01-2013 admin 4584 0