Home
/
Search
MATERIALS BY TAGS: tactics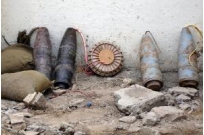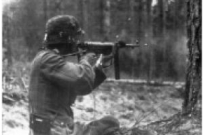 Проект:
Special Operations: Theory and capabilities
"Hunters": the special forces of the Wehrmacht against partisans".Ivan Kovtun. "Brother."Room for February 2009.   One of the first orders of the Wehrmacht in carrying out military operations against the guerrillas appeared on July 19, 1941. It was required to support military units in alert, prohibited the movement of single soldiers, soldiers were instructed to always keep their weapons ready to open fire. Provision was made for the establishment of a special horse patrols to guard the roads, conduct sudden and repeated raids on settlements, searched the area, etc.
04-06-2013 Valetskiy Oleg 5621 0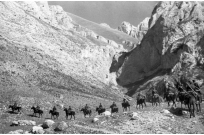 Проект:
Special Operations: Theory and capabilities
Experience of operational and combat activities of the troops of the KGB (MVD) to combat the armed gangs of the bourgeois-nationalist underground during the great Patriotic war and in the postwar period, and the modern view of command of the armed forces of the imperialist States on the formation, tactics gangs behind enemy lines indicate that gangs usually carry out their subversive activities in remote areas of the countryside: mountains, forests, and other areas that hinder the operations for the timely identification, disclosure and destruction of gangs.
03-06-2013 Valetskiy Oleg 6885 0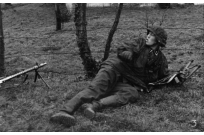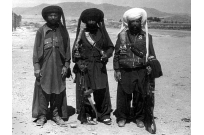 Проект:
Special Operations: Theory and capabilities
The aim of guerrilla warfare is to render the people of the country resistance to the enemy, occupying its territory. Guerrilla groups subversive actions forced the enemy to protect themselves by using large amounts of effort and funds and spend them aimlessly.
03-06-2013 Valetskiy Oleg 5367 0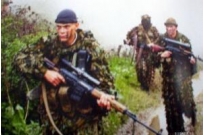 Проект:
Special Operations: Theory and capabilities
The term "battle group" was not included yet in existing field manuals. But practice always makes its own adjustments in the theory: under the influence of various factors, new forms and methods of actions of troops.
03-06-2013 Valetskiy Oleg 3782 0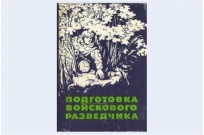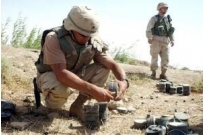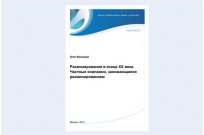 Проект:
Equipment and armament: yesterday, today and prospect
The use of mine-explosive devices (IDD) reached its peak during the wars of the 1970-1980-ies of the past in the Third world, when according to the UN was planted about 100 million landmines, both antipersonnel and antitank, and a large percentage of whom were anti-personnel pressure mines explosive action.
02-06-2013 admin 4156 0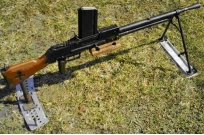 Проект:
Special Operations: Theory and capabilities
Before the war a machine gun "Maxim" was shooting from the closed gun positions . This firing was conducted using a monocular gun sight and machine gun clinometer – quadrant, which for the machine-gun PC, largely occupied the niche of the "Maxim" does not exist.
02-06-2013 Valetskiy Oleg 3403 0