Home
/
Search
MATERIALS BY TAGS: forecasts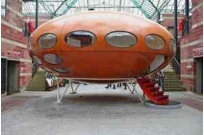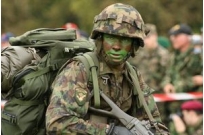 Проект:
Bankrupt France is divided into several areas, one of which troops cross the Swiss border to get back their stolen money. According to the military simulation, published last weekend, the Swiss army had been dealing with this scenario.
02-10-2013 admin 2501 0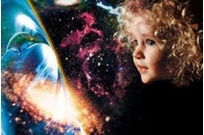 Проект:
New in Science
One of the leading world biophysicists Professor of MIPT Konstantin Agladze returned home after many years of work in the United States and Japan. Three years ago he received a grant, and now he has his own laboratory in the Institute, which is engaged in tissue engineering of the heart. K. Agladze sure that in the near future people will be able to live virtually forever. The Professor told RBC correspondent Cyril Sirotkin and Alexandra Fedotova about immortality, patches on the heart and Japanese taxi drivers.
16-09-2013 admin 2780 0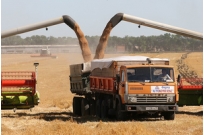 Проект:
The future of Russia and the world: estimates and projections
The problem of food security in recent years, appears regularly on the agenda of major international summits. This issue is relevant both for Russia and for the entire world community, since most of the world's population does not have stable access to the global food market. Leading experts believe that in the coming decades, this problem will only get worse.
14-09-2013 admin 2082 0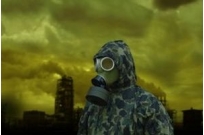 Проект:
Equipment and armament: yesterday, today and prospect
This week the world was on the brink of a new war: the US came close to the beginning of military operation against Syria. For the first time in the history of the initiation of international conflict could become chemical weapons – WMD (weapons of mass destruction) first half of the twentieth century.
12-09-2013 admin 2245 0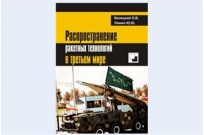 Проект:
Equipment and armament: yesterday, today and prospect
The issue of the proliferation of missile technology is quite complicated and now is not properly lit. The disintegration of the former socialist block eased the controls over the proliferation of military technology, which enabled a number of third world countries to acquire the technology for the production of operational-tactical complexes and rocket complexes of average range.
30-08-2013 admin 3309 0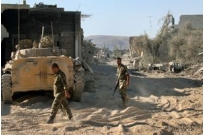 Проект:
29-08-2013 admin 4038 0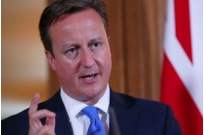 Проект:
Prime Minister David Cameron has his reasons to rush the West as soon as possible to strike at Syria.
29-08-2013 admin 2624 0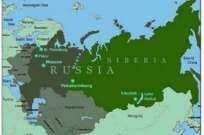 Проект:
Markets: estimates and projections
Infamous during the tsarist and the Stalinist era, as a place of exile from which no one returns, Siberia is now being touted by government as a storage room for future growth. It is in the East and not the West, according to the Russian government, lies the potential for the development of the country.
24-08-2013 sokolov 3276 0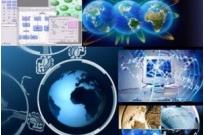 Проект:
New in the military
At the end of July the President of Russia Vladimir Putin signed the "principles of state policy of the Russian Federation in the field of international information security for the period up to 2020". The document was partly intended as a response adopted in 2011, the US "International strategy on actions in a cyberspace". It USA for the first time equated the acts of computer sabotage to traditional military action, but reserved the right to respond to them by all means including the use of nuclear weapons. The creation of this document has become necessary due to the fact that the information security doctrine signed by President Putin in 2000, was in need of adaptation. "After all, there are new threats," says Natalia kasperskaya, CEO of Infowatch, a Russian company that produces protection of corporate information. The Russian "answer" looks more peaceful than the us. As follows from the text that Moscow intends to deal with threats in the network not methods of deterrence, and strengthening international cooperation. The document identifies four main threats for the Russian Federation in the field of the IIB. The first is the use of information and communication technologies as information weapons in military-political purposes, for the implementation of hostile actions and acts of aggression. The second is the use of ICT for terrorist purposes. Third is cybercrime, including illegal access to computer information, creation and distribution of malware. The fourth reflects the purely Russian approach. It is about using Internet technologies to "interference in the internal Affairs of States", "disturbing public order," "incitement" and "propaganda of ideas inciting to violence". To pay attention to this threat, the Russian authorities forced the events of the "Arab spring" demonstrated the potential of social networking for the organization and coordination of anti-government actions. Regarding the first point, the Americans believe that by criterion efficiency-cost information technology impact on the enemy greatly superior to traditional weapons systems. All the leading countries of the world have paid considerable attention to the development of the theory and practice of application of methods of information warfare. However, the successful conduct of warfare in this area is possible only if the management of such a system from a single center. The fact is that to achieve high combat effectiveness of information warfare requires a comprehensive approach, when one task uses a lot sometimes loosely formal methods of influencing the enemy. It puts as a key task of coordinating a large number of diverse forces and resources, using different methods and techniques. The variety of forms of information warfare involves its conduct in one form or another in virtually all major state agencies, and various non-state entities. An important feature of this war is the wide use of the resource of the enemy. Acting on its information system based on the principles of reflexive control, you can achieve for yourself of the action from the opposite side, that in the practice of life is often referred to as provocation. However, this is a normal and highly effective practice of such a war. A similar approach is applied to neutral and even friendly organizations and structures, which inform about their involvement in information operations, for whatever reasons, is undesirable. Last year the Center for analysis of strategies and technologies published the book "the Wrong war", which primarily cited as the enormously increased role of psychological support of military operations. Brand all armed conflicts are accompanied by massive propaganda attack in the media. In June of this year the Alliance took the decision to create a cybernetic rapid reaction forces of the Alliance. "We have reached agreement on the establishment of rapid response teams of the Alliance in the field of cyber security," stressed the NATO Secretary General. — General cyber defence system of NATO will be commissioned by the autumn". NATO already has its own "computer fortress" — the Center of the cyber security Alliance in Tallinn (Estonia). In early July, it was reported, if had matured last year and a half the idea of the analogue of the us "cyber command", the Russian defense Ministry will acquire its shape in the form of a whole separate kind of troops. Improving methods of information-psychological war has already led to a natural division of military actions in the information space for the operations conducted by special services and units of the armed forces, and sabotage (in fact guerrilla) actions of informational and psychological nature carried out by permanently turning on in the information-psychological war volunteers. The volunteer virtual social communities represent the ideal form of organization of modern subversive groups to conduct "guerrilla wars" in the information space. Interesting in this regard the experience of Israel. The emergence of a modern media strategy of Israel is associated with the creation of the office of Prime Minister National Directorate of information to coordinate outreach efforts of all state authorities (government, army, embassies and other) and various public organizations. A new Directorate alongside state structures came into contact with bloggers and non-governmental organizations. Official agencies coordinated the activities of volunteers on the information front. The communicative function of social networks is more and more replaced by propaganda. A spokesman for the IDF has created their own blog and YouTube channel. The Israeli Consulate in new York, has opened own page in Twitter. The staff of combat units were introduced post war photographers, taking part in all combat operations by the Israeli armed forces and supplying the media with necessary materials. Whatever the source of information nor the user has selected, YouTube, Facebook, Twitter, everywhere he is faced with the Israeli propaganda in the form of information. The Arab world could oppose the Israeli propaganda mostly hacker attacks. However, according to journalists at the independent Austrian Internet portal, collaborating with the Vienna newspaper Die Kronen Zeitung, "not hackers in their cyber-attacks are the key to success in the struggle for public opinion". Deputy Prime Minister Dmitry Rogozin considers social networking one of the elements of cyber warfare, including against Russia. Speaking in the framework of the project "Civil University" in Moscow, the Deputy head of the government said that this sort of thing in the US is engaged in even the state Department, where a special Department. He added that he had met with the chief of this division, which is actively working "on using social networks to achieve U.S. military purposes not militarily". Propaganda war on social networks clearly showed that the formation of world public opinion largely depends on bright and visible images that are created and distributed by volunteers, providing relevant content Internet sites. Today, one of the television images of the events passed the world's agencies and repeatedly replicated by the volunteers of medieval, can act as an argument for the adoption of fateful decisions. Nicholas Cornet Source: http://peacekeeper.ru/ru/?module=news&action=view&id=17853
21-08-2013 admin 2979 0