Home
/
Our team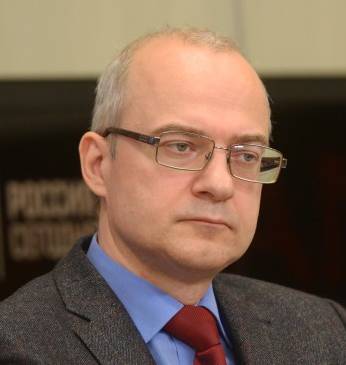 Doctor of Technical Sciences, Senior Researcher, Member of the Scientific Council under the Security Council of the Russian Federation (section on global issues)
In 1994 he graduated with honors from the Military Engineering and Space Academy named after A.F. Mozhaiskogo, St. Petersburg, specializing in mathematics engineer. Qualification in the diploma "Computer Software and Automated Systems".
In 1997, he successfully defended his thesis for the degree of candidate of technical sciences, specialty 01/20/09 "Military control and communications systems."
From November 2000 to August 2005, he was a leading researcher at the Center for Military Strategic Studies of the General Staff of the RF Armed Forces (TsVSI General Staff of the RF Armed Forces).
In 2005-2008, he headed the Analytical Department at OJSC Stock Exchange Russian Trading System.
From 2010 to the present - Director General of the autonomous non-profit organization Center for Strategic Assessments and Forecasts.